Horizon: The Secret Life of the Cat
Thu Jun 13, 9-10pm, BBC2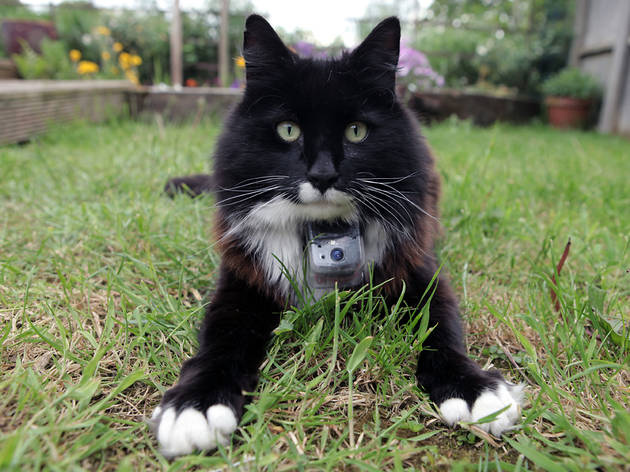 Fascinatingly, the main conclusion is that cats, like most of us, do the bare minimum and no more. The cats of Shamley Green are comparatively ineffectual hunters. But they are very keen on sneaking into each others houses and stealing bits of each other's food. The moral? Surrey cats are pussies; posh, jaded and spoiled. Track the cats of Hackney if you want some real thrills and spills. Still, it's good fun, emphasising the wildness that still co-exists uneasily with feline domesticity.

Sponsored listing
Chucs Westbourne Grove
At Chucs, food is served up in a beautifully lit, serene room that oozes 1950s Amalfi Coast cool (to say nothing of the garden courtyard, perfect for al fresco dining when summer comes around). Staff are fawning, and if that's your bag you'll love the place. If not, it's just about tolerable – though a glimpse at the menu will explain exactly why they treat you like a multi-millionaire. Crudités with anchoïade were the crispest, freshest vegetables imaginable, perfectly presented on a bed of crushed ice. But the £15 price tag had us wincing. Aubergine parmigiana was expertly created, while the mains – mushroom risotto (£21!) and tagliatelle bolognese – were even deeper in flavour, achingly rich and lovingly prepared. But there really is no way to dine here on a budget: wine starts at £36 a bottle and rises steeply thereafter. Saying that, this isn't simply a cynical, wallet-baiting experiment to see how much people are prepared to spend: the Dover Street flagship is already a huge success and our fellow diners hardly batted an eyelid. Chucs is a place for people who don't mind spending top whack to eat terrific food and be treated like kings (and queens). For those of you without a superyacht parked in the Med, come only with a rich aunt or an expense account.
Venue says: "Make sure to check out our new brunch menu - whether you're in the mood for a rich Eggs Benedict or a healthy Acai bowl, we have it covered."
You might also like