Iceland Foods: Life in the Freezer Cabinet
Mon Oct 21, 9-10pm, BBC2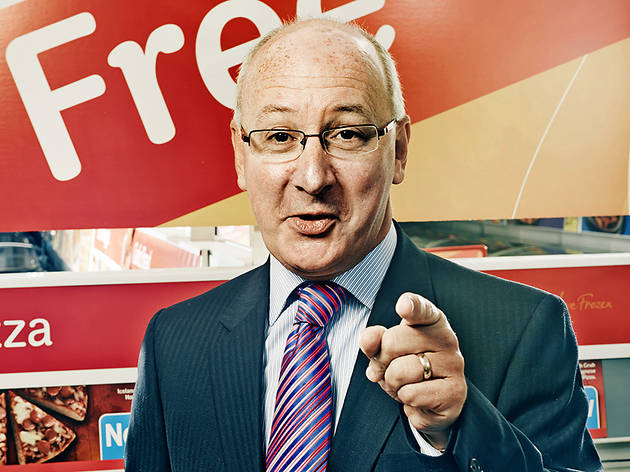 Episode one
Malcolm Walker – the self-described 'cowboy' CEO of Iceland – is a firm believer in staff motivation, spending huge sums on staff extravaganzas and cash giveaways, and it's paying off. Last year staff voted Iceland the happiest company to work for, and it's clear from the numerous staff members here that they really do love working for a company that 'pays you to be yourself'.

Walker's a straight-talking charmer who makes us warm to his approach, but this three-part documentary about the company could be more than a personality hagiography, taking us into food development and production, how to deal with a PR disaster, and the handling of customer complaints ranging from phallic ice-cream to a bat in the food.

It's a successful structure that creates tension and intrigue, but unless forthcoming episodes look at potentially uncomfortable issues, this is in danger of being little more than a three-hour advert. Such issues would include the content and quality of the food and whether, for example, Iceland is driving the race to the culinary bottom by developing things such as prawn rings, or creating more affordable choice for cash-strapped families wanting a bit of affordable luxury.
Sponsored listing
Michael Nadra Chiswick
It's hard to know why this Chiswick high-flyer, a hop and a skip from the chi-chi shops of Turnham Green Terrace, isn't better known. The food, cooked by Craig Best (ex La Trompette), dabbles in the Orient (chilli, daikon, ginger, soy), while showcasing the best of European ingredients (foie gras, burrata, English asparagus, serrano ham). Our set lunch – superb value at £24 for three courses – delivered on every level: presentation, originality, flavour, va-va-voom. Fish is a particular strength. Soft-shell crab (crisply tempura-ed) with daikon and sweet chilli was vibrant and zingily fresh, as was an unusual salmon ceviche with piquillo peppers and noisettes of sweet potato. Mains showed similar verve. Sautéed king prawns served with playfully criss-crossed fillets of sea bass and herby tagliatelle had great depth of flavour; tender, flavoursome rabbit came with a sweet-sour caponata. A chocolate fondant could have done with more salted caramel, but this is a tiny quibble. Service was friendly and informed, the wine list a global affair with plenty of affordable options. The spartan room (monochrome photos, white walls, black chairs) lacks atmosphere, but the superb cooking made for a memorable meal. Get a boothed window table if you can.