In Conversation: Joss Whedon
Fri Jul 5, 8.30-9pm, Sky Arts 1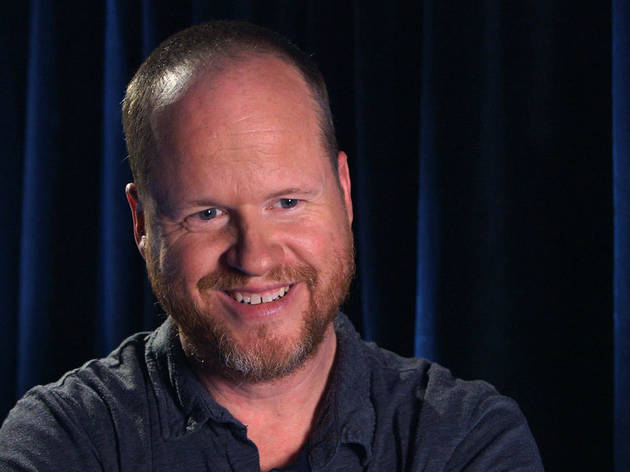 Series two, episode one
Joss Whedon is a man of many hyphens: you might describe him as a scriptwriter-director-producer-songwriter-author-blogger, but that leaves out the fact that he's also a witty and passionate speaker, both about his own work and that of others.

So confining him to a 30-minute interview slot – minus ad breaks and clips – doesn't really work. Of course, a little bit of Whedon is better than none at all, but this does feel like a breathless sprint through his best bits, from 'Toy Story' and 'Buffy' to 'The Avengers' and 'Much Ado About Nothing'. Whedon is, as ever, insightful and charming, but every time he begins to warm to his subject we're whisked onto the next phase of his glittering career.
Sponsored listing
Greedy Cow
Greedy Cow is one of the few places in Mile End not serving sweaty donners, fried chicken or cups of terrible coffee. For this, as well as its commitment to carnivores, it should be applauded. The menu offers burgers every which way – from kangaroo to wagyu beef – and great variety in its cuts of steak. In the upstairs dining room, cowhide furniture and bovine prints on the wall lay it on a bit thick, while cheesy muzak (or should that be moozak?) nearly pushed us over the edge. Maybe they were trying to relax the wagyu some more? If so, it did the trick – it tasted as a high­end burger should. A plump fillet steak with a piquant peppercorn sauce was near- perfect, although rarer than requested. Desserts were solid; a chocolate fondant with a molten centre and a creme brûlée torched at the table for kicks. Where Greedy Cow really excels, though, is in its service. Our warm waitress seemed genuinely interested in her customers. Grab a seat in the rustic restaurant downstairs where the tackiness is left behind, chew the cud with staff and you'll be in for some enjoyable meats out east.
Venue says: "Now serving our 'greedy breakfast', Saturday and Sunday 8am-noon."
You might also like