Inspector Montalbano
Sat Oct 26, 9-10.55pm, BBC4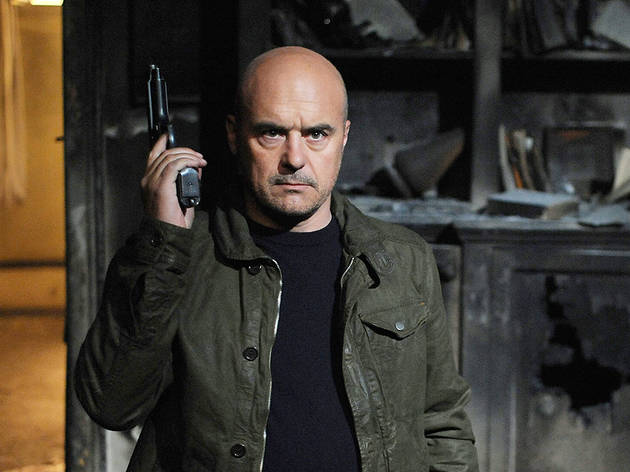 Series three, episode two
Another week, another femme fatale for the apparently irresistible bald middle-aged rozzer Salvo Montalbano. Tonight's case begins with a bombing but soon spirals into something much more complex and tangled. Not that you'd particularly sense it if you weren't paying close attention; much of the actual nuts and bolts of the plotting seems to act as punctuation for Montalbano's mealtimes. This man eats like an Irvine Welsh character swears; without any real thought, intention or meaning.

This gustatory enthusiasm increases the impression that 'Inspector Montalbano' is as much Italian tourist board gambit as it is cop show – it also looks beautiful but, given that it's set in rural Italy, how can it not? There's the germ of a decent show in here, but the peripherals overwhelm the central point to a ridiculous degree. Languid to a fault.
Sponsored listing
Tapas Brindisa London Bridge
The upsurge in Spanish food quality in London since the 1990s can in part be dated from the arrival in Borough Market of food importers Brindisa, bringing first-rate Iberian hams, cheeses and other essentials to the city almost for the first time. The firm's showcase tapas restaurants are equally a benchmark. In early 2011, star chef José Pizarro left to start José, but we haven't noticed any drop in standards, so you'll still find an ideal blend of superb ingredients and refined cooking (the latter normally confined to larger dishes). At the original Brindisa in Borough Market, 'black rice' (cooked with squid in its ink, with unusually fragrant aïoli) had a superbly smooth flavour, without any acridity; ham croquettes gained extra depth from the quality of the meat. Padrón peppers (Galician peppers simply fried and salted) exemplified wonderful produce being allowed to shine. The style is easy going, prices very reasonable – though inescapably higher for delicacies such as the finest Ibérico meats. Wines are sophisticated and priced accordingly. The only drawback is that it's often impossible to get a seat at the Borough and Soho branches, as there's no booking; fortunately, South Ken's Casa Brindisa does now take reservations.
Venue says: "Serving tapas since 2004 in Borough Market, London's greatest food destination."
You might also like