King Alfred and the Anglo-Saxons
Tue Aug 6, 9-10pm, BBC4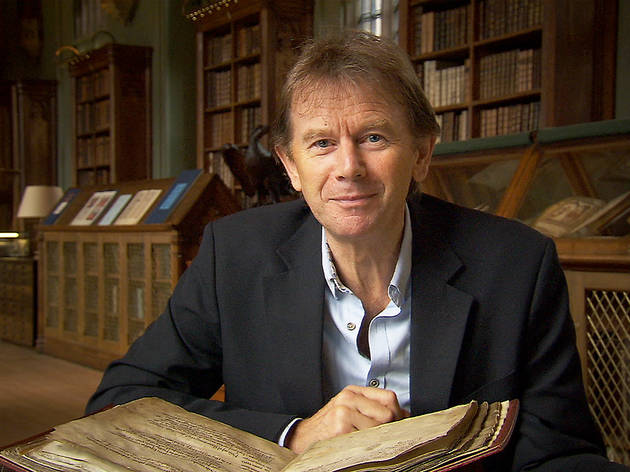 It's timely, with 'Great British Bake-Off' so huge, to profile this great nation's most famous burner of cakes. This two-parter attempts to reposition Alfred from the anti-Paul Hollywood into an early pioneer of education, trade and urbanisation, among many other concepts we now take for granted.

Hushed enthusiasm has always been historian Michael Wood's game, and our ever-engaging host does his best to bring to life an era about which relatively little is known. Bloodshed, though, was a given, with the Vikings a constant menace to the Anglo-Saxon natives of these Isles. Via Rome and a campaign of guerilla warfare (which featured the celebrated oven-related mishap), Alfred overcame our would-be conquerors and, intriguingly, played a very significant role in setting London on its way to global prominence.

Sponsored listing
Chi Kitchen
Debenhams and Asian cuisine aren't words that are usually synonymous with each other, but when it comes to the department store's Oxford Circus branch they are. Located on the ground floor, Chi Kitchen offers diners a culinary exploration of South East Asia in surroundings inspired by the elements (marble, timber and leather abound). The kitchen is headed by the winner of 2014's 'MasterChef', Ping Coombes, who has put together a menu of Thai, Chinese, Malaysian, Japanese, Vietnamese and Korean food. Indigenous dishes include char kway teow (fried flat Malaysian noodles), prawn dim sum and robata barbecue, with the addition of Alaskan crab or Chilean sea bass. Visitors can also get breakfast here until 11am, including kaya (coconut jam) on toast and matcha granola, as well as some Western options. Drinks range from smoothies and juices to coffees and teas of the hot, cold and bubble variety.