Last Tango in Halifax
Tue Nov 19, 9-10pm, BBC1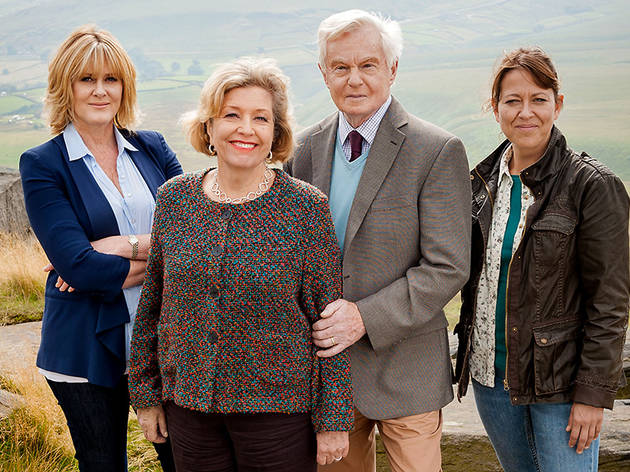 Series two, episode one
Last year's first series of 'Last Tango' was both a surprise hit and proof that the BBC wasn't entirely comprised of sneering ageists. The familial drama – centred around a pair of septuagenarian lovebirds – has reportedly even been snapped up by Diane Keaton with a view to an American remake.

We've got two pieces of advice for Diane, should she be reading. Firstly, don't try and cast Woody Allen to play opposite you, cute though it may sound on paper. Secondly, if you reach a second series, don't start it on quite such a sombre note as this new run begins on. Whereas the first series began with the joys of new-found love (and the lols of seeing oldies on Facebook), we reconvene tonight after Alan's (Derek Jacobi) heart attack.

If that wasn't enough of a bummer, the delicate romantic entanglements of the pair's respective offspring make for a slightly confusing 15 minutes. Yet, despite the absence of any initial sugar-coating, 'Last Tango' thankfully remains as charming and well played as ever.
Sponsored listing
Bountiful Cow
A meat-focused restaurant set within a converted boozer in Holborn. 
Venue says: "Surf & Turf (fillet & shrimp) with a 175ml glass of Merlot:£25.00 in the heart of Holborn. Mon,Tue & Sat all day Wed,Thu & Fri 11am to 5pm"