Louie
Tue Apr 16, 10.30-11pm, Fox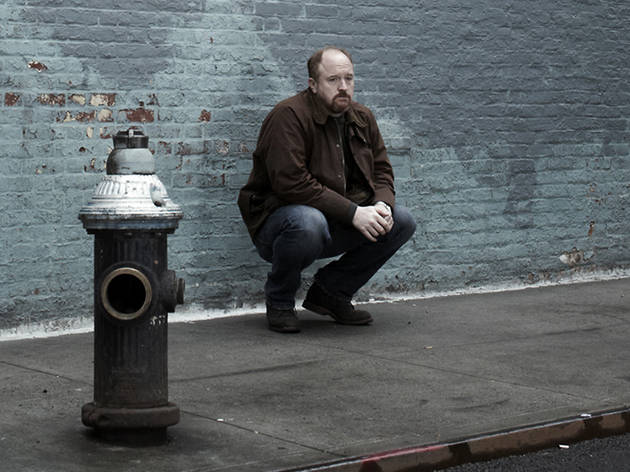 Series two, episode one
And we're straight into season two, format heroically unchanged and highlights generally still coming during the stand-up segments. This opener peaks early, as Louis CK's initial rhapsodising about his kids rapidly and inevitably descends into how and why he'd kill them. After all, his youngest did tell him she loved his ex-wife more.

His heavily pregnant older sister Gretchen then drops by for a visit, resulting in a disappointingly crass and predictable pay-off that mostly serves to underline the higher standards to which we hold this show. For those who were lucky enough to catch him at the O2 or the Hammersmith Apollo, it's a fleetingly impressive reminder of his talents.
Sponsored listing
The Eagle
Away from the absolute chaos that greets you outside Ladbroke Grove tube and up the nearby hill sits The Eagle. It's bright and airy in summer, dark and cosy in winter – a perfect local if ever there was one. Hippo Inns has invested heavily in this establishment, with big and plentiful windows lending a natural light, dark wood floors, comfy seats by a fireplace and an island bar topped with two big, bold tanks (the traditional, 'bright' kind), holding the brewery's Raw lager, which will drip condensation on you, should you happen to stand in the wrong place. The fact that the tanks are replenished every three or four days tells you that whatever they're doing, they're doing it right. Pints, in general, come in on the wrong side of a fiver, not that it seems to bother punters much. The staff, as with the majority of the clientele, are young, vibrant and chatty. There's a slight Bavarian twist to the menu, with pork knuckle and German sausage among the unexpected items. While a burger came up pretty rare and greasy on my visit, the chicken schnitzel with fried duck egg and baby gem salad was superb. And to (literally) top it all, there's another huge area with a bar upstairs; on a weekend afternoon you should pull up a seat by a window and survey all life before you. The eagle has landed.
Venue says: "'What's your beef Wednesdays'. A flat iron steak, choice of sauce, fries, plus a glass of house wine or a pint of Truman's Raw for just £15."
You might also like