Man Down
Fri Oct 18, 9.30-10pm, C4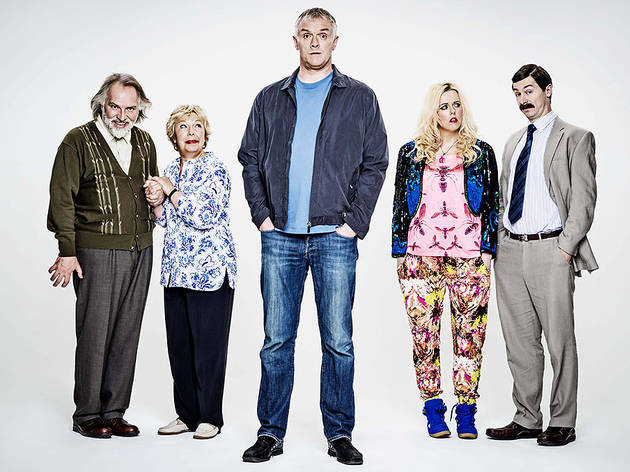 Series one, episode one
Greg Davies's latest venture into sitcomland is comedy writ large, from the initial fart joke, to a pair of lost trousers and some slapstick scenes that are so preposterous as to be surreal.

The premise is a tried and tested traditional one – newly dumped, middle-aged teacher (Davies) lives in a flat attached to the house of his mum and dad (Rik Mayall, in a near-perfect piece of casting, if you overlook the fact that Davies and Mayall are roughly the same age), and is surrounded by idiosyncratic/idiotic 'fucking mental' friends who do things such as sing him out of bouts of angst under the disapproving gaze of a battleaxe café proprietor.

It's touches such as these – and Davies's utterly silly but joyous classroom scenes, and lines such as 'He's a good boy. He's normal. He's not into your rubber shorts, your plastic fists, your glory holes,' delivered by the local tailor discussing his work experience schoolboy – that could have you warming to both Davies and the series, particularly if you like puerile, juvenile, violent comedy. Ageing 'The Young Ones' fans will love it.
Sponsored listing
No.41 Coffee & Kitchen
Outside, No.41 might be as grey as the pavement, but inside it's a bright little coffeeshop and cafe serving the redients of Brockley, Forest Hill and Honor Oak Park. Freshly ground Monmouth coffee fills the cups, while the food menu takes on a Mediterranean influence. Cakes, croissants, wraps, sarnies, poached eggs, avocado toast and even a mini full English are all available.
Venue says: ""You're cute and all... but I'm not sharing my coffee.""
You might also like