MasterChef: the Final Three
Tue Apr 30, 9-10pm, BBC1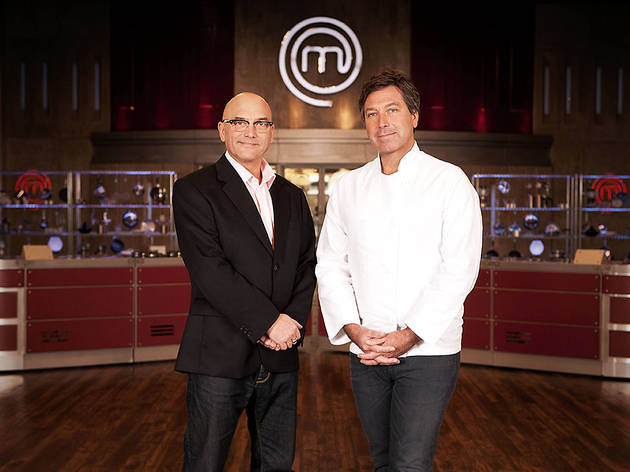 Series nine, episode twenty one
If you can cook for Italians, you can probably cook for anyone. So it seems fitting that this closing week of 'MasterChef' (with the final episodes on Wednesday and Thursday) begins in that most uniquely food-obsessed nation.

First, our final three hang out with the legendary Mamma Agata and learn how to keep things rustic and simple. Then, they're off to Florence where, in the kitchens of the triple-starred Enoteca Pinchiorri, things become very complicated indeed. And finally, their own styles are brought to bear on a banquet for various local luminaries.

The usual presentational bells and whistles begin to grate after a while – no worryingly al dente risotto has ever bubbled to a more artificially tension-laden simmer than the one knocked up by Dale tonight. But our podium trio are a likeable lot and the food – particularly the simpler, more achievable-looking rural offerings – looks truly lipsmacking.
Sponsored listing
We Built This City
London souvenir shops have never been cool. They're usually the home of sharp-elbowed tourists, barging their way through aisles of wind-up London buses, unofficial royal memorabilia and Lil' Wayne vests. Until now... We Built This City is the kind of gift shop you're happy to take your cousins to when they come to visit. After a successful stint in a pop-up venue, it's returned to Carnaby for the long haul, selling a selection of curated pieces from London artists inspired by the city around them. Red, white and blue are banned. Artists regularly drop in for live sessions, and you'll find art and design workshops in store, too. East London artist Camille Walala has even given the shop a super cool graphic look both inside and out. Put down the Kate and Wills tea towel, drop the Harry Styles mask and give We Built This City a go. 
Venue says: "London-inspired gifts, souvenirs and artwork curated by 250+ artists, designers and makers. Find us at Carnaby Street and online."