Heads up! We're working hard to be accurate – but these are unusual times, so please always check before heading out.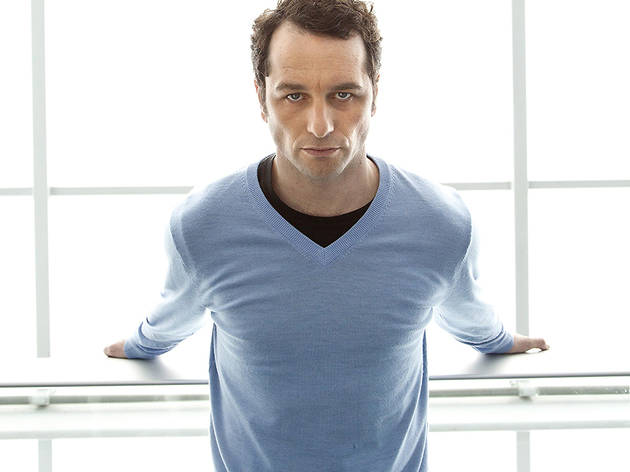 Matthew Rhys interview: 'One day the Americans will tell us to fuck off'
The actor talks about his dream role in sleeper spy drama 'The Americans'
Even in Los Angeles, there can't be many druids. And, while Matthew Rhys is a proud member of the so-called LA Taffia – a coterie of rugby-loving Welsh actors including Ioan Gruffudd and Michael Sheen – his memories of the 2008 ceremony cause him to cringe. 'I don't sacrifice goats, no. Being a druid is an honorary title to recognise those who've contributed to Welsh life. The rollcall at mine included a Lord who'd revolutionised Welsh politics, a pioneering neurosurgeon and me, who was on [hit NBC drama] "Brothers and Sisters" for five years. Um, thanks!'
Not that he isn't proud of 'B&S': his gay lawyer role was unusual for mainstream US television in that his sexuality was a side-issue. But '
The Americans
', FX's superb new thriller series snapped up by ITV, has given Rhys his defining role. (If we're not counting his part as – trivia alert! – Columbo's last ever quarry.) For a man whose default phrase is 'to a degree', he's unusually unequivocal about it. Having flown into London last night, Rhys is jet-lagged but jovial, popping grapes like Pro Plus at ITV headquarters. But his eyes sparkle with excitement about a show he was 'desperate to do'.
'"The Americans",' he grins, 'lets me run round, wear daft disguises, do kung fu and shoot guns. Childhood fantasies!' Fortunately, it's a blast for us as well. Rhys is Philip Jennings, a KGB agent who, along with his wife Elizabeth (Keri Russell) is working deep undercover in the DC suburbs of Reaganite America, juggling family life with commandments from the Kremlin. The 39-year-old Rhys was dismayed when a PA on set called the '80s-set drama 'a period piece' but, with US embassy workers recently ordered out of Russia on charges of espionage, it's acquired an unexpected pertinence.
Inevitable comparisons have been drawn with 'Homeland'. 'The Americans' does use enemies within to tap into muddy issues of loyalty and faith that once seemed so straightforward. 'I get stopped in the street by people going, "I'm really torn about rooting for these guys,"' says a delighted Rhys. But the tension over the couple's potential unmasking is balanced by even more keenly observed and skilfully played family dynamics: this is a messy, dysfunctional marriage thrown together by circumstance. 'How much do you choose someone [to marry] before you find out who they are?' Rhys muses, wryly considering his own enduring bachelordom.
Being an outsider in America has, he agrees, helped him portray one on-screen. Like Philip, however, he does worry about being found out: 'I was channel-hopping the other day and saw Damian Lewis in "Homeland", then Hugh Dancy ['Hannibal'], then James Purefoy ['The Following']… It's a golden age for Brits nicking American parts, but one day they're going to tell us all to fuck off!'
If they do, he'll cope. 'I do miss Britain. As the sun shines all year [in LA], my grasp of time doesn't feel real because you don't experience seasons. I feel like I've been on location for eight years.' And anyway, he's built a quietly impressive career elsewhere, playing Dylan Thomas opposite Keira Knightley and one-time partner Sienna Miller in '
The Edge of Love
', John Jasper in '
The Mystery of Edwin Drood
' and Benjamin opposite Kathleen Turner's Mrs Robinson in 2000's tabloid-baiting West End production of '
The Graduate
'. 'And all because she took her clothes off,' he marvels of the latter.
As we talk about his future – which, it has since been revealed, will include a turn as Darcy in the BBC's upcoming 'Death Comes to Pemberley' – he looks back. 'The first job I ever did was "
House of America
", directed by Marc Evans. I loved it so much, and I remember thinking that was how you always felt about things. I've been chasing that feeling ever since.' Then he turns the conversation back to the upcoming second series of 'The Americans', and you suspect he's caught it. Rhys can hold his head high at the next gathering round the cauldron.
'The Americans', begins Saturday June 1, 10pm, ITV.
Read our review of 'The Americans', episode one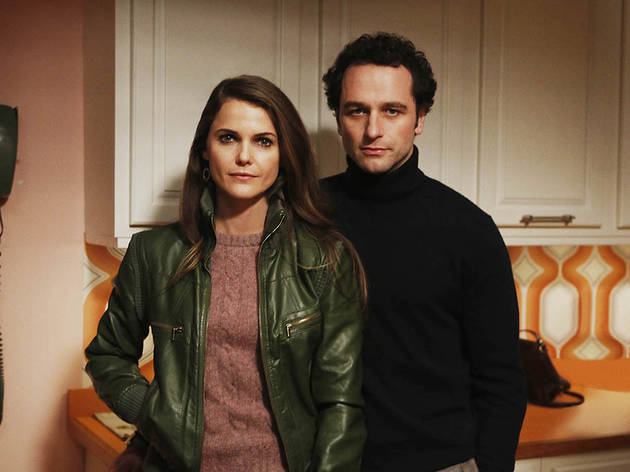 It's a bit baffling at first, and Philip's run-in with a paedophile seems nakedly designed to curry our favour, but this is an opener to be reckoned with. At the very least, dual Baftas for Best Use of Fleetwood Mac's 'Tusk' and Worst Use of Phil Collins' 'In the Air Tonight' seem secure.
See 'The Americans' review