Medieval Lives: Birth, Marriage, Death
Wed Oct 9, 9-10pm, BBC4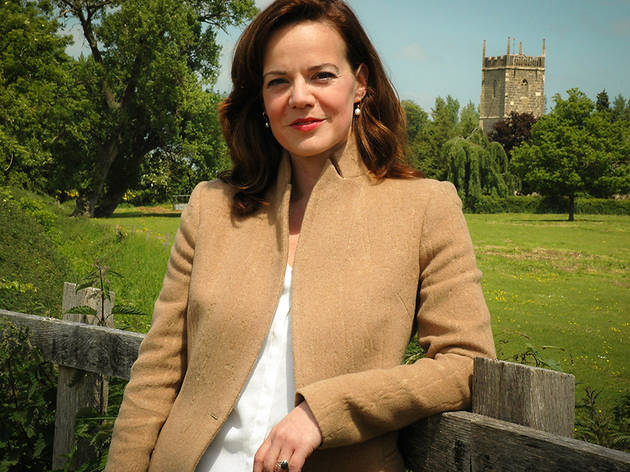 Episode one
In fifteenth-century Britain, the worst danger a woman faced was childbirth. Surrounded by negative hocus pocus imposed by a church that saw women at best as botched version of men, complete with inside-out sexual organs, at worst as dirty, toxic necessities, women as young as 13 would be confined to a dark, stuffy room for weeks before their birth, with only holy objects and other women for company.

In this first of three programmes looking at birth, marriage and death in the medieval era, Helen Castor's exploration of birth is strong on the actual event, but it suffers from such a focus, often feeling like a subject for 'Women's Hour' rather than an everyman – and everywoman – exploration of medieval life that wider social contextualisation might have given it.

There are touches here and there ­­­– the midwife's power over a dying baby's eternal soul, how Henry VIII's Reformation, itself sparked by personal experiences of infant mortality and miscarriages, led to a very different birth experience for women – but for the most part, it's a long hour for viewers less than enthralled by the subject.
Sponsored listing
Kintan Oxford Circus
Part of the pleasure of this Japanese 'yakiniku' restaurant is that you just don't expect it to be as good as it is. This branch (Kintan's second) is in a basement off Oxford Circus and the wipe-clean menus are splashed with red-sticker deals (barbecue from £3! Appetisers from £1!). I kid you not: there's a daily food 'happy hour' and it lasts for a minimum of six hours. That the food is a bit  brilliant is a massive bonus. 'Yakiniku' means 'grilled meat' and that is absolutely the thing to order here, as there's a smoky, thick-ridged grill built into your table, Korean-style. The meat and fish arrive raw and you get to do all barbecuing yourself. Don't miss the spicy pork. You can order soy and sesame oil for dipping but you won't need them – this pig was pre-marinated and was best enjoyed naked. Sweet, fatty toro beef was also ace, but it was with the plain tiger prawns that the magic of the barbecue came to the fore. You can really taste the charring. Of the non-barbecue items, bibimbap was a highlight, mixed at the table by our lovable waiter. Niku udon was more delicate and that's something to bear in mind here, as the trad Japanese options did tend to be overwhelmed by the punchy Korean-influenced flavours. But Kintan is a real gem, and you will not get a lunch this decent for these prices elsewhere in Oxford Circus. Plus, there's also something inherently lovely about transporting sizzling meat straight off the grill and into your mouth.
Venue says: "🍸🍴 Celebrate mothers day properly with a complimentary glass of prosecco alongside every purchase of the main BBQ!"
You might also like