Medieval Lives: Birth, Marriage, Death
Wed Oct 9, 9-10pm, BBC4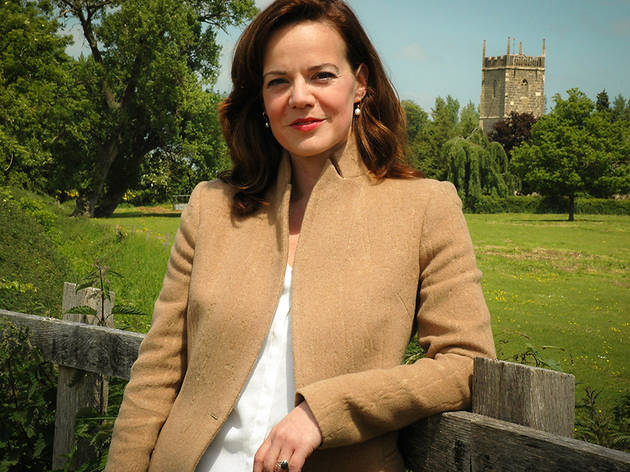 Episode one
In fifteenth-century Britain, the worst danger a woman faced was childbirth. Surrounded by negative hocus pocus imposed by a church that saw women at best as botched version of men, complete with inside-out sexual organs, at worst as dirty, toxic necessities, women as young as 13 would be confined to a dark, stuffy room for weeks before their birth, with only holy objects and other women for company.

In this first of three programmes looking at birth, marriage and death in the medieval era, Helen Castor's exploration of birth is strong on the actual event, but it suffers from such a focus, often feeling like a subject for 'Women's Hour' rather than an everyman – and everywoman – exploration of medieval life that wider social contextualisation might have given it.

There are touches here and there ­­­– the midwife's power over a dying baby's eternal soul, how Henry VIII's Reformation, itself sparked by personal experiences of infant mortality and miscarriages, led to a very different birth experience for women – but for the most part, it's a long hour for viewers less than enthralled by the subject.
Sponsored listing
Farmstand
For a place that sounds like it sells punnets of strawberries and fresh duck eggs, this eco-friendly salad box joint is surprisingly clean-lined and minimalist. A neat row of tables is obscured by a brightly lit fridge of salad boxes and juices. Fortunately the food, though undeniably health-conscious, is far from clinical. Tender strips of chicken that have been properly committed to a harissa marinade come in a pile so huge you'd think they were trying to get rid of it – and we're talking the fanciest of free-range varieties here. The standard serving (£7.50) allows you to add two salads (hot or cold) to your protein of choice, all of which are impressively hearty. Squidgy roasted Jerusalem artichokes with capers and parsley are a lovely alternative to the usual potato-heavy sides, and a raw romanesco cauliflower and mustard seed salad provided a good dose of colour to balance the box out. In fact, it wasn't until I cracked open a suspiciously nutritious-tasting bottle of juice that I realised everything in our box had been wheat-, gluten-, dairy- and sugar-free. Yet still felt like a proper meal. And while it's not exactly a cheap 'to-go' option, if you manage to snag one of the tables and refresh yourself on free filtered tap water (sparkling or still), Farmstand suddenly becomes a great-value, slick spot for a wholesome sit-down meal. Feast on your five-a-day, set the world to rights and go back to the office feeling good inside.
Venue says: "Delicious food. Sustainably sourced. Breakfast, lunch and dinner."