Medieval Lives: Birth, Marriage, Death
Wed Oct 9, 9-10pm, BBC4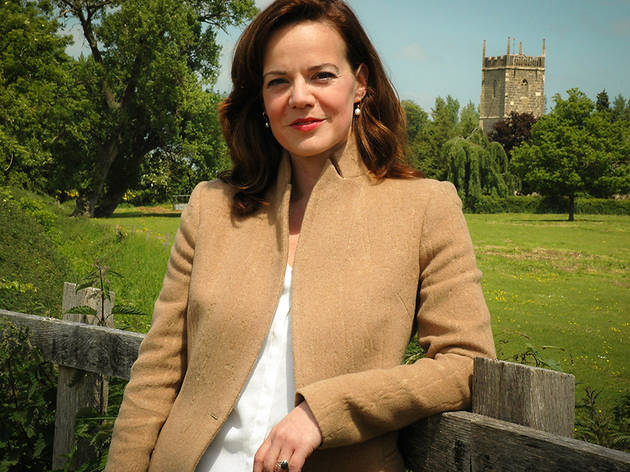 Episode one
In fifteenth-century Britain, the worst danger a woman faced was childbirth. Surrounded by negative hocus pocus imposed by a church that saw women at best as botched version of men, complete with inside-out sexual organs, at worst as dirty, toxic necessities, women as young as 13 would be confined to a dark, stuffy room for weeks before their birth, with only holy objects and other women for company.

In this first of three programmes looking at birth, marriage and death in the medieval era, Helen Castor's exploration of birth is strong on the actual event, but it suffers from such a focus, often feeling like a subject for 'Women's Hour' rather than an everyman – and everywoman – exploration of medieval life that wider social contextualisation might have given it.

There are touches here and there ­­­– the midwife's power over a dying baby's eternal soul, how Henry VIII's Reformation, itself sparked by personal experiences of infant mortality and miscarriages, led to a very different birth experience for women – but for the most part, it's a long hour for viewers less than enthralled by the subject.
Sponsored listing
Zigfrid von Underbelly
There's certainly plenty of pedigree to this quirky Hoxton haunt - it's the former studio of Goldsmith graduates and YBAs, Gary Hume and Sarah Lucas, plus the owner's apparently a bit of a face on the art and music scenes. And then there's the roster of top-notch artists and bands who have played in the separate gig venue downstairs, 'The Underbelly'. Upstairs, it's more of a diner, DJ bar and cocktail joint, with Paul Daly's design bringing together mismatched furniture, rocking horses, bicycles and surf boards hanging from up on high. There's a jukebox providing the tunes when the DJs take a break from the ones and twos, and with a capacity of 520 - plus space out on the terrace for a further 100 - there's plenty of room for those packing their dancing feet.  It's also home to Hoxton Square Craft Beer, so the booze is a bit of a strong point, with house brews such as London Plane Ale served alongside pints pulled from fresh tanks of Budweiser Budvar and Brooklyn Lager. The food menu ranges from classic British dishes such as bangers and mash, fish and chips and shepherd's pie to those with US influence - think burgers, BBQ ribs, nachos and pancakes for breakfast. Pizzas also prove pretty popular.