Meet the Russians
Wed Sep 25, 9-10pm, Fox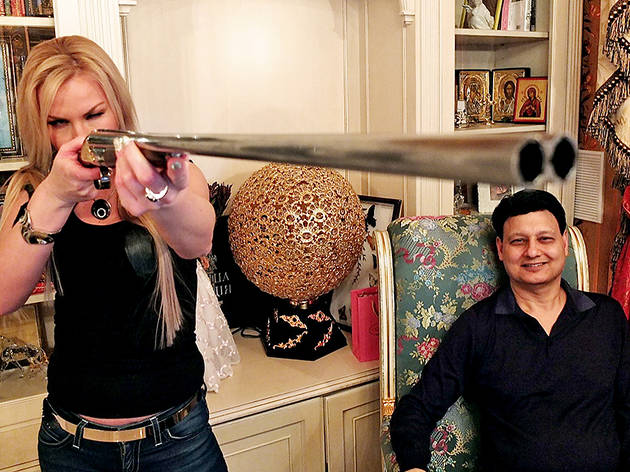 Episode one
After 'Made in Chelsea', freakshow telly takes a few more leaps up the social strata with this look at the lives of Russians in London. The cast includes android-esque billionaire Mohammed – who's invested £12 million in his tone-deaf wife's singing career – jewel-studded fashion designers Julia and Alina and lots of people who seemingly exist purely to go to parties.

But they're not all tasteless, super-rich morons. Take Dimitri, a fashion photographer and aspiring scenester, who left Russia to find a place where he could embrace his homosexuality. He's as vapid as the rest, naturally, but there's something undeniably sweet about his wide-eyed, gleeful stroll along Old Compton Street, epicentre of gay London.

Taken at face value, then, 'Meet the Russians' has pulled off the rare feat of being both trashy and socially relevant. Whether it can resist the descent into outrage-provoking sensationalism is another question, but if Dimitri's camp, shrill exclamation of 'maaaajor!' doesn't become a hashtag, we'll eat our oversized bearskin hats.
Sponsored listing
The Waterway
The chief selling point of this stylish bar-restaurant is its wide terrace, so close to the Regent's Canal that you can touch the bobbing barges. It's quite pricey, but the clientele are happy to keep ordering as long as the sun keeps shining (you may find the interior completely empty of a July lunchtime), and it's not as if the venue is cutting corners in its provisions. Cocktails (around £8) come in fairly standard categories, but the quality of the mixes and the spirit bases need little gimmickry, and all syrups and purées are made on-site. The wine list is long: of the 50-ish varieties, a dozen are served by the half-litre carafe, the bottle or two sizes of glass; if you're just after a vin de pays to plonk into an ice bucket near the lap of the water, it'll come in around £16. A flatscreen TV has been placed in front of a sofa for rainy days, though it's just as nice to watch the barges from inside.
Venue says: "Express lunch two-for-one menu, Monday to Friday – only £15 for two people!"