Meet the Russians
Wed Oct 2, 9-10pm, Fox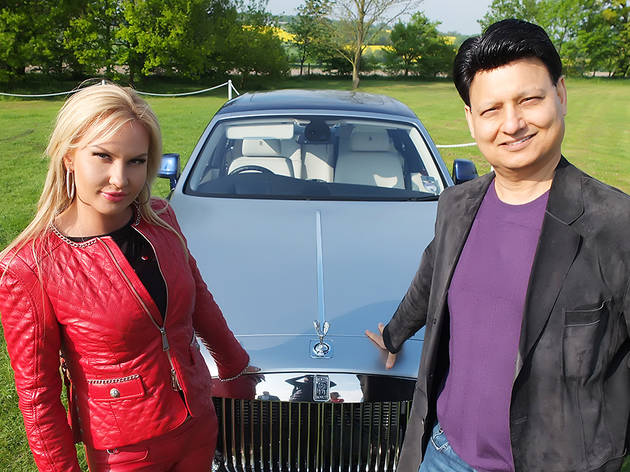 Episode two
If you're a surviving member of the British Establishment, hold on to your monocle lest it plop into your champagne flute. Rich Russians are not just taking over Mayfair, they're taking over from 'Made in Chelsea', too. It's only two episodes in, but this highly tongue-in-cheek documentary following the lives of London's oligarch byproducts really packs in the inadvertent laughs. If you find Caggie et al grating and self-obsessed, this superbly tacky and over-the-top collection of subjects is a stiff and refreshing tonic.

Naturally, outrageous displays of extravagance are to be expected – one couple (she's an aspiring pop star, he's a billionaire) take a private jet to Birmingham just to eat at their favourite curry house. But what's unexpected – and brilliant – about 'Meet the Russians' are the surreal heights it reaches. One anecdote ends with the words 'And then I had to bury the squirrel and trash the doll'. No scripted-reality show could ever come up with gold like that, surely?
Sponsored listing
Four Winters
Four Winters is an ice cream parlour with a rather unusual secret ingredient: liquid nitrogen. They've patented a special machine that freezes ice cream to order with a blast of the gas. Don't panic. It all sounds nuttier than it actually is at this, Four Winters' small, bright Soho branch. Yes, it's a bit weird watching your ice cream billow clouds of gas as it's frozen in that patented machine – but said contraption looks a bit like a standard Magimix, really, and the staff doing the freezing are wearing hairnets. There's nothing less glamorous and more stoically familiar than a hairnet. But what does nitrogen-laced ice cream taste like? Pretty much like normal ice cream, if a tad smoother. Four Winters do a changing 'seasonal' offering as well as year-round specials, and the best flavour I tried was a tart, zingy passionfruit on the spring menu. Also excellent was a rich and nutty peanut 'butter cup' shake. The only disappointment was a rather cheap-tasting chocolate ice cream, which was too much like something you might hoover up at a kid's birthday party and then deeply regret. Everything else was good though, and you've got to love the novelty nitrogen. And the hairnets. VIDEO: Four Winters is now serving up birthday cake ice cream! 
Venue says: "Four Winters is a new-generation ice cream maker that harnesses the power of liquid nitrogen to create customisable made-to-order ice cream."
You might also like