Natural World: Orangutans – the Great Escape
Sat Oct 5, 7.30-8.30pm, BBC2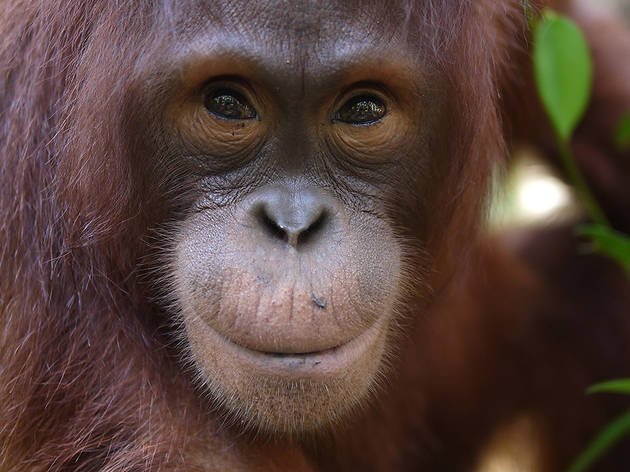 However, in practicality, it's not quite as simple as that; these socialised orangs have learnt too much about dependency to find the going easy, however much money is thrown at them; along the way, one particularly accident-prone ape sucks stones thinking they're nuts, sleeps on the ground (making himself an easy target for predators) and tries to eat a wasps' nest. And, while Lona and her helpers are around to intervene, Emen the orangutan is a big lad and sometimes doesn't understand when someone's trying to help him. And all this is basically our fault. Plus ça change, right?

Fortunately, this film – which was first shown last night – has a happy ending, so for now we're off the hook.

Sponsored listing
Apples & Pears
This slick little bar at the Aldgate end of Brick Lane hosts club nights, live acoustic music, comedy, film screenings and variety events. There's a cute little garden area too, though it can get busy come summertime.  It's mostly about the cocktails at Apples and Pears. Options range from an eponymous house number (made from Russian Standard Platinum vodka, lemongrass, cloudy apple, garam masala caramel and Angostura bitters) to their take on a bloody mary - here called a 'bloody marley'. It's got a jerk kick, from Levi Roots' Reggae Reggae sauce. There's a short wine list too, as well as Blue Moon, Hoxton Stout, Bethnal Pale Ale, Brick Lane Lager and Sierra Nevada Pale Ale catering to the beer hounds.  
Venue says: "Resident DJ every Friday and Saturday from 8pm until late. To book a table, email us or visit our website."
You might also like