New Girl; The Mindy Project
Tue Apr 9, 9-10pm, E4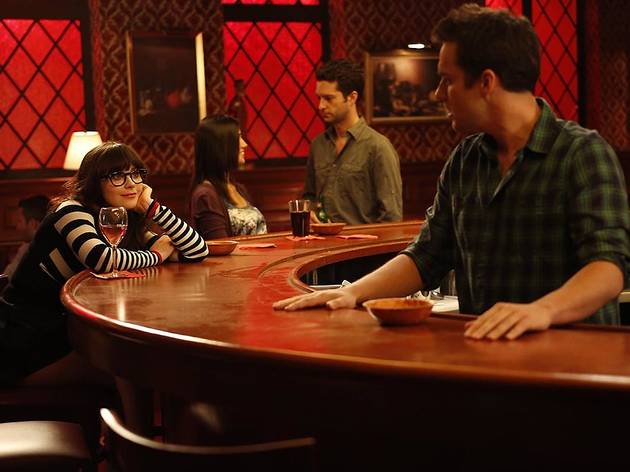 Series two, episode three and series one, episode three
E4's back-to-back billing of these two gal-centric comedies continues, with 'New Girl' feeling the less cynical of the pair. Jess and her loft-mates might behave oddly, but they do so with a certain amount of self-awareness: they are not the gradually humanised eccentrics that populate lesser sitcoms.

Jokes often stem from the characters' attempts to amuse each other, so our laughter feels less like the belatedly realised objective of an LA writers' meeting. Although it does tend towards the huggy/learny, 'New Girl' is subtle and offbeat enough to be not only satisfyingly funny, but genuinely charming too. This week sees Jess realising that she uses flatmate Nick as an emotional 'fluffer': in other words, he's her boyfriend 'without the rewards'.

On 'The Mindy Project', meanwhile, Mindy's colleagues turn her clubbing plans into an ill-omened work outing (with the brilliant Ike Barinholtz doing a definitive accidental-toilet-attendant bit). Despite the opening episode's surreal moments, 'The Mindy Project' is turning out to be just another well-made US sitcom: clever and slick, but so formulaic it verges on the mechanical.
Sponsored listing
North China
There certainly seems to be plenty of longevity to this Chinese restaurant on Uxbridge Road - it's been going for nearly 40 years. Throughout that time it's been in the Lou family, with Lawrence Lou - son of the original owner - currently holding the reins. The menu options are flexible, with a number of set menus alongside traditional Chinese hors d'oeuvres, soups, rice dishes, noodles and mains. Dishes include sweet and sour chicken, Peking duck, chicken in yellow bean sauce and twice cooked pork belly with chilli bean sauce. There are four desserts, too. 
Venue says: "Mouthwatering Peking cuisine with an emphasis on quality. Try our chef's choice menu for £27 per person."
You might also like