Nick Hewer: Countdown to Freetown
Sun Apr 7, 7-8pm, C4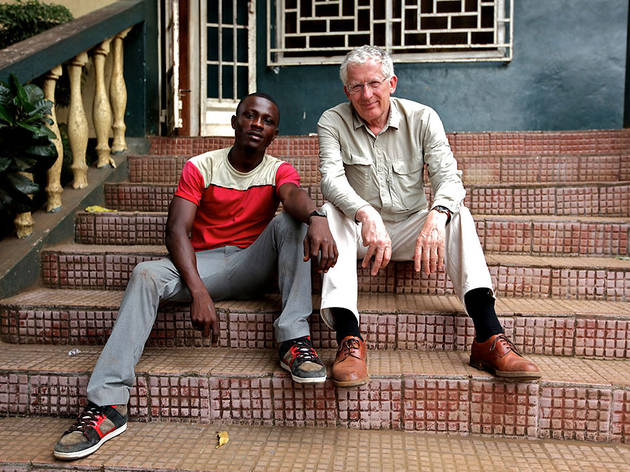 He's towing an industrial saw through Europe and Africa and presenting it to his young protegé in Freetown. If we're feeling charitable – and it could be argued that one good turn deserves another – we might conclude that the shameless self-indulgence at the heart of this bizarre enterprise is part of the fun.

Nick clearly senses the project's inbuilt flaws and, possibly to preempt criticism, has arranged to be interrogated by a journalist about his motives and the possible success of the mission. As a contribution to Sierra Leone's salvation, it's all but meaningless. But still, it's hard to take against either Nick or James, however queasy the backdrop.
Sponsored listing
Seawise
It's all about the seafood at this Stables Market spot. And while the traditional fish and chips prove popular, there's a lot more to this place than Blighty's national dish. There's quite a bit of variety. Starters range from oysters, dressed crab and seafood cocktails to soft shell crab with a chilli and paprika coating, king scallops seared with garlic and chilli, and the Seawise signature of bang bang king prawns served with a spicy, tangy mayo. Mains include king prawn skewers, whole lobster tail and New Zealand green lip mussels all cooked on the barbecue. They're alongside burgers, salmon and dill fishcakes, lemon sole goujons and a 'full works' platter - a feast of six oysters, dressed crab, grilled scallops, whole lobster, green lip mussels, king prawn skewers, butterfly king prawns and whitebait.  House wines, beers by the bottle and keenly priced coffees comprise the drinks list.