No Sex Please, We're Japanese
Thu Oct 24, 9-10pm, BBC2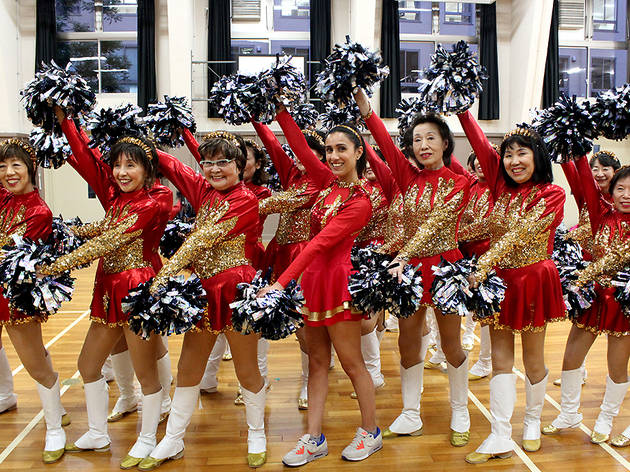 In the northern city of Yubari, for instance, the maternity ward in the hospital is used as a storage room. In Onomishi on Honshu island, the prison is overrun by OAPs. But why? Could it be the results of a nation obsessed with virtual reality? Longer working hours? Tough immigration laws? Whatever the reason, Rani explores the question thoroughly and, with the addition of some charming characters, delivers the answers in one fully engrossing hour.

Sponsored listing
Chucs Restaurant and Café
A spin-off from the yachtwear shop next door, Chucs is pitched at Mayfair's ultra-wealthy residents, who will happily spend £165 on a pair of lilac men's swimshorts, or £150 on a women's long-sleeved t-shirt. The interior continues the yacht theme with staff wearing nautical uniforms, right down to gold-braided epaulettes, while photographs of the picturesque port of Positano and other gilded holiday destinations adorn the walls.Mayfair isn't the place to come looking for a bargain meal of course, and Chucs is no exception, with an Italian and continental menu where a starter of grilled vegetables costs £15, or a main course of octopus salad weighs in at £29. But there was no faulting our dishes: the Italian staff in the kitchen turned out a fine seafood tagliolini, studded with baby clams, tender octopus and freshly-made pasta. A small side of caponata (£5) was also exemplary, the aubergine correctly soused with sweet and sour notes; but the the £4-a-head cover charge (for bread and radishes) an irritation.Chucs is a likeable place, but given the size of our bill we had hoped for more efficient service; on our visit, the staff seemed to be barely coping with a not particularly busy lunch service. 
Venue says: "Treat yourself to a brunch classic this Sunday morning - indulgent eggs Benedict with ham, served on an English muffin."