Not Like Any Other Love: The Smiths; Wings Over the World
Sun May 12, 11-11.30pm, BBC2 & 9-10.15pm, BBC4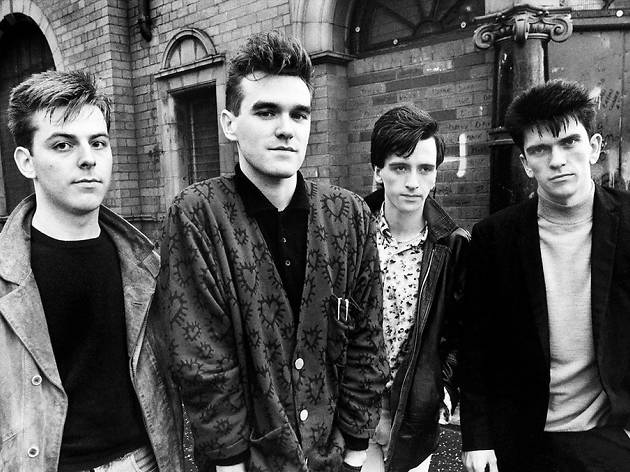 Why exactly do so many of us cherish this band so much though? Tim Samuels will be wandering around Manchester in search of answers, speaking to Simon Armitage, Wayne Hemingway and Noel Gallagher in the process. Might a trip to Salford Lads' Club be in order too?

On the subject of bands with timeless, cross-generational appeal: Paul McCartney used to be in the Beatles. But the BBC isn't showing a new documentary about the Beatles tonight (although one about 'Love Me Do' gets a repeat at 10.15pm). Its ambitions are bigger than that. Instead, the BBC is showing a documentary about Wings. Or, as Alan Partridge described them, 'the band the Beatles could have been'.

'Wings Over the World' isn't a documentary or a concert. It's a concert film. Which probably means various Macca bangers such as 'Jet', 'Band on the Run' and 'Maybe I'm Amazed' interspersed with dressing room, thumbs-aloft antics. Kiss My Face!
Sponsored listing
Lady Chastity's Reserve, Hackney
This marvellously silly immersive team puzzle (a sort of cross between an escape game and the 'Mumsy' challenge in 'The Crystal Maze') has already spooked and amused many a team at its original venue in Battersea, but will now be challenging the people of Hackney from a dark corner of the People's Park Tavern.  It's from the Handmade Mysteries team that does this kind of thing at venues across London. They know what they're doing. Expect plenty of surreal slants to challenges that can be pretty, well, challenging, and don't be surprised to be surprised either - we're told the immersive elements can be pretty interesting.  They promise to let you out - or help you out - if you get really stuck but still, it might be best to bring some brains and leave your dumbass friends out of it. 
Venue says: "Venture through an hour of hilarious clue-solving as you and your team attempt to win Chastity's fabled aphrodisiac wine."
You might also like