Phil Spector
Sat Jun 29, 9-10.50pm, Sky Atlantic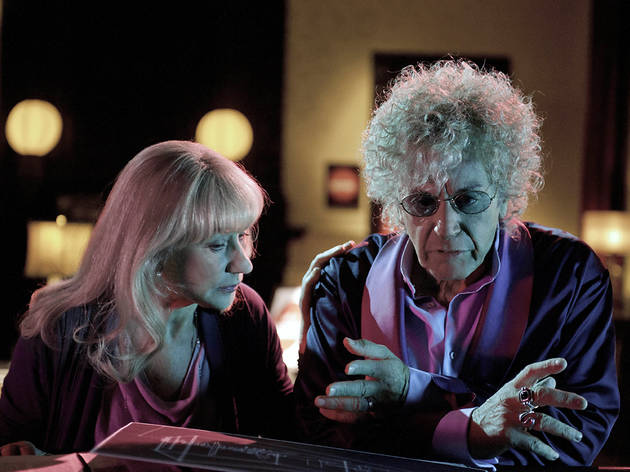 It's a shame, given the irresistible material: legendary but reclusive music producer goes on trial for the murder of an aspiring actress. Al Pacino is restrained as Spector when, for once, a few more fireworks might have been in order; it's left to his astonishing wigs to provide the pyrotechnics. Helen Mirren, meanwhile, is watchful going on dour as Spector's attorney.

It engages in fits and starts, as Spector's paranoid ramblings drift in and out of coherence and acuity, but too much time is spent on technicalities and too little on explaining why we should care. Given the wealth of talent involved, this is rather more 'Death of a Ladies Man' or 'End of the Century' than 'Be My Baby' or 'Unchained Melody'.
Sponsored listing
Arbina
A Fitzrovia fixture since 2015, this Spanish restaurant on Whitfield Street serves up Basque Country cuisine, paellas and other classic dishes from the south-east of Spain and tapas from all over. The wine list features a lengthy selection from across Spain, from well-known regions and from those they consider overlooked. Tapas plays an important role here, with classics such as patatas bravas, Galician-style octopus, chorizo in cider, ham croquettes and deep-fried Padron peppers alongside huevos rotos con jamon (broken eggs with fried potatoes and iberico ham), albondigas en salsa (Spanish beef and pork meatballs) and mezclum de setas con alioli-miel (mixed mushrooms with grilled honey alioli).Larger dishes include seafood paella, iberico spicy rice and black rice with saffron alioli, as well as daily stews. The restaurant's speciality is cocido madrileño – a traditional meat, potato and chickpea stew from Madrid.
You might also like