Playhouse Presents: The Pavement Psychologist
Thu May 9, 9-9.30pm, Sky Arts 1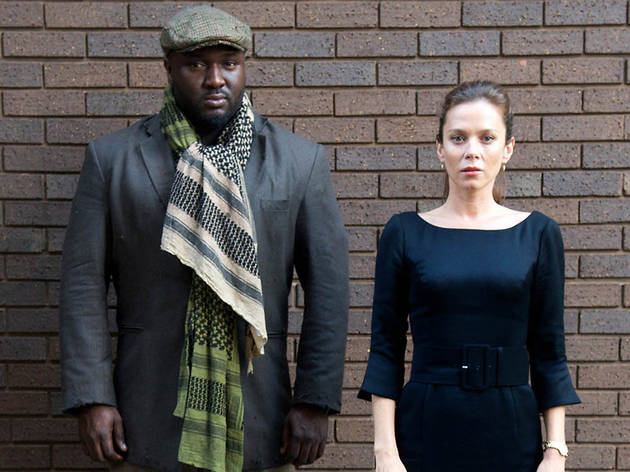 Series two, episode four
Idris Elba can play a drug lord – he can pull off the 'troubled detective' and he's not half bad at singing – but can he write and direct? Well, sort of. In his writing and directing debut, 'The Pavement Psychologist', the shots are big, tensions are awkward and there's the odd good line. But overall it's flat and lacks suspense. There are no twists because you can see them coming a mile off.

Are we surprised that leading lady Jenny (Anna Friel) is recently single when the opening shot is of a double bed with one pillow? No. She wears incredibly fitted suits and keeps her heels tucked away in boxes – she must be uptight. Is she going to snap? Of course! Figuring out the extent to which she does however is where a modicum of excitement can be found. As far as first times go, Elba has done fine. But fine isn't the stuff of great directors.
Sponsored listing
Rum Kitchen
The original Rum Kitchen opened in early 2013 in the island paradise of Westbourne near Portobello Road, and was an immediate hit with the sort of locals who were probably reminded of their last holiday in the Turks and Caicos Islands: Prince Harry and his pal Cressida Bonas were snapped loitering outside. It's Caribbean for the loafers-and-gilet set, for sure, but it's a lot of fun, especially the basement bar.And now it's washed up in Kingly Court just off Carnaby Street, in a much more compact space. Also making the hop from W11 are the carefully distressed driftwood, the don't-worry-be-happy slogans on the walls, the fancied-up versions of Caribbean classics on the food menu (saltfish fritters, jerk chicken wings, curry mutton, roti) and the all-rum cocktails (we particularly enjoyed the disturbingly named Lesser of Two Weevils, an easy-drinking mix of Red Stripe ginger beer shandy, rum, lime and bitters). If you're planning on weighing anchor here for a spot of grog, however, take heed: this Rum Kitchen is more 'kitchen' than 'rum' – the drinking area is small, seating only a few at the bar. Which is a shame – rum + reggae = a surefire way to brighten up a dreary February in Soho.
Venue says: "Join us for one of our jerk chicken burgers and wash it down with a £5 cocktail from our happy hour menu every day from 5-7pm! Rum n' Ting!"
You might also like