Playhouse Presents: The Pavement Psychologist
Thu May 9, 9-9.30pm, Sky Arts 1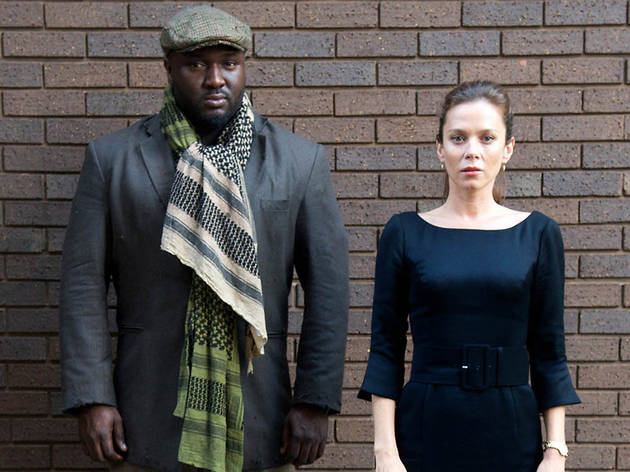 Series two, episode four
Idris Elba can play a drug lord – he can pull off the 'troubled detective' and he's not half bad at singing – but can he write and direct? Well, sort of. In his writing and directing debut, 'The Pavement Psychologist', the shots are big, tensions are awkward and there's the odd good line. But overall it's flat and lacks suspense. There are no twists because you can see them coming a mile off.

Are we surprised that leading lady Jenny (Anna Friel) is recently single when the opening shot is of a double bed with one pillow? No. She wears incredibly fitted suits and keeps her heels tucked away in boxes – she must be uptight. Is she going to snap? Of course! Figuring out the extent to which she does however is where a modicum of excitement can be found. As far as first times go, Elba has done fine. But fine isn't the stuff of great directors.
Sponsored listing
The Balcon
The dining room here is modelled on a classic French brasserie, and is the setting for a menu that sets out to be flexible. Small plates, a la carte options and 'market specials' are available, as well as a three course 'tray rapide' lunchtime option comprising one small plate, one market special and a dessert – all served at the same time. Expect dishes such as stuffed cabbage with Scottish pheasant and foie gras, sautéed girolles and parsnip purée, and Scottish sirloin steak with béarnaise sauce and fries. There is also a small charcuterie bar, where you can have a drink accompanied by a light meal or snacks. The St James Bar, open from 8am to midnight, has a drinks list including a number of cocktails, such as the Pop Corn Negroni, made with popcorn-infused bourbon, Campari and Antica Formula.
Venue says: "Discover our three-course menu for £25 per person and our free-flowing Champagne weekend brunch for £52 per person."