Sherlock Christmas special – the stars talk
Benedict Cumberbatch, Martin Freeman and writer Steven Moffat discuss the Christmas special everyone's going crackers for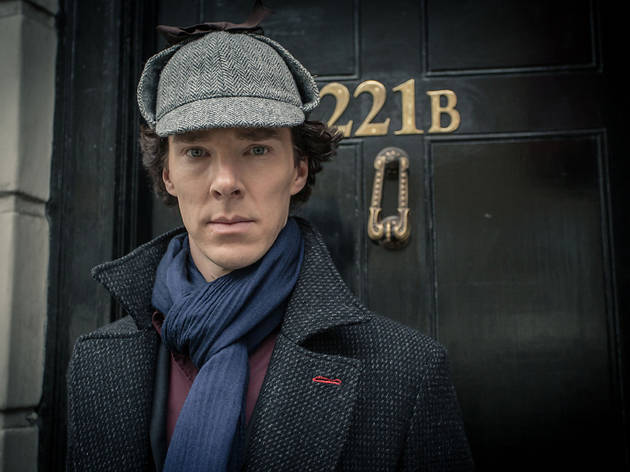 How did Sherlock survive the fall?Benedict Cumberbatch
'I'm terrified about [the reaction]. Some will be disappointed, some will be amazed.'
Steven Moffat
'Most of London was watching when we shot the reveal! It's a puzzle with an answer, and sometimes the puzzle's more fun than the answer. The theories have been elaborate and brilliant, but there are only so many ways to avoid a pavement if you're falling towards it – he doesn't turn into a bat or anything. But we're gonna play you mercilessly.'

How bromantic is the reunion between Holmes and Watson?Martin Freeman
'As far as John is concerned, Sherlock's dead and he's moved on – fallen in love with this woman [Mary Morstan] he hopes to marry. Sherlock's return brings madness and the excitement John only really felt in a war zone – only war zones aren't as entertaining as Sherlock. But John is quite annoyed.'
BC
'Sherlock's been away two years and he's rusty about human relationships, especially with his best friend and with London. His game's a bit off. And you find out a lot more about why he is the way he is. Seeing how he copes with multimedia and pop culture is amusing, but it's really interesting to understand him.
'The first conversation I had with Steven was "How did this happen?". And Steven said, "What do you mean? He's just brilliant!". But I didn't want him to just be brilliant, to have some easily tagged aspect of his character that was on the spectrum of autism or Asperger's. I think it's lazy for people to do that.'
Mark Gatiss
'There's a lot of moving stuff: the reunion makes my hair stand on end. In the original story, "The Empty House", Sherlock turns up in a disguise, reveals himself, and Watson faints. He's briefly angry, but forgives him pretty quickly. We'd always thought it would have to have more repercussions than that.'
What about those crazy fans?MF
'Filming in Gower Street is like a gig. In anyone's work, the arrival of 400 19-year-old girls or boys doesn't make things run more smoothly. But I've got a big box of gifts [from fans]! I was sent a big metal piece spelling my name in Korean, which is rather beautiful. I put it up on my shed.'
SM
'We would have celebrated an audience of 4 million and an award from somewhere in Poland! We would never have expected "Sherlock" to be a rock star of a show where young girls are squealing about it.'
MF
'The danger is that you start playing what the audience wants. You should never do that. You have to attend to the details. I don't want to come and Bilbo it up.'
SM
'We're not engaged in a dialogue with "Sherlock" fans, much as we love them. We're making the show, not watching it. But it's joyous that it happens, and it's how Mark and I got started: responding to shows by thinking up our own.'
How is the chemistry?MF
'The first time Ben and I read together, something clicked. But you're here to do the job. Being mates won't get you through the next few months – you also need those symbiotic working relationships.'
SM
'Benedict is exotic and extraordinary. He's never going to be cast as your dull neighbour, he'll always be somebody odd and different, because he has an extraordinary face and the voice of an entire brass band. Martin looks like a very ordinary man, even though in real life he's quite unique. But he's able to find the humour and pathos in being ordinary.'
Tell us about the new characters.MG
'When we first meet Sherlock, he's a psychopath. Watson humanises him, and Sherlock gives Watson his mojo back. But you have to have new people to be impressed by Sherlock. You can't keep having Watson being amazed.'
SM
'Watson lives with his wife in the early books, gets bored and drops by to see what Sherlock's up to. When they have Mary in screen adaptations, they have Sherlock and Mary hating each other when they actually like each other very much. It's always fun when Sherlock makes a friend, and allows Mary to be slightly different with him: she's not as taken in by him as John is.'
MG
'Charles Augustus Magnussen is based on Charles Augustus Milverton, one of the great villains from the original stories. It's a wonderful part and Lars [Mikkelsen, Troels from 'The Killing'] was suggested. He does have a Nordic, icy quality. Like all powerful people, Magnussen doesn't have to do very much or speak very loud. He just expects people to do what he wants.'
Will Sherlock return?BC
'We wouldn't be here talking about it if we didn't love doing it. When the timing's right, we'll come back and do some more.'
MG
'There's a virtue in being on for three weeks then fucking off, so you don't give people the chance to turn on you – which of course they will! And future stories? It might be worth exploring being a fish out of water. Sherlock knows London like the back of his hand. He wouldn't know Beijing and it might be interesting to see him thrown by that. I wouldn't rule it out, but it would only be interesting if we did it for the right reasons. I'd love to see Benedict and Martin in their fifties – to find out what the world is like for them when they're no longer young men.'
SM
'If Ben and Martin said they were out, we'd stop making it. We wouldn't bring in Peter Capaldi!'
'Sherlock: The Empty Hearse', New Year's Day, 9pm, BBC1.
Watch the 'Sherlock: The Empty Hearse' trailer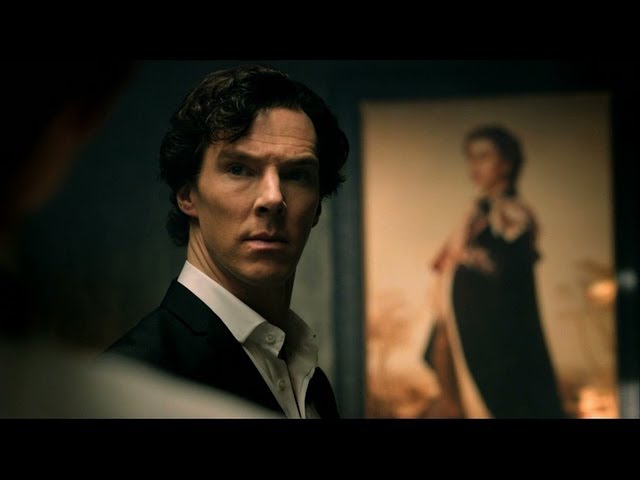 Read our review of 'Sherlock: The Empty Hearse'
Tonight is all about the reunion between Holmes and Watson: two men who struggle to articulate their emotions, yet find themselves in a situation that demands exactly that. This contretemps is cleverly extended by Gatiss and brilliantly delivered by director Jeremy Lovering.
Read more
Sponsored listing
Bó Drake
'Korexican' sounds like a kitchen-worktop material, or a sicko's name for a drug used in treating eating disorders. In fact it means Korean + Mexican, and some people – at least 20, I'm sure – think it's going to be a big food trend. Bó Drake, in theory an example of the trend, prefers to call itself an 'East Asian barbecue restaurant' – much more accurate. It could also be called an American/Asian fusion restaurant, having elements in common with David Chang's Momofuku group in New York and the Kogi 'taco trucks' (Mexican tacos, but with Korean-style meats) set up in Los Angeles by Seoul-born Roy Choi. While the Mexican connection is indisputable, the dominant palate at this no-reservations restaurant is Korean. And the flavours are splashed on with vigour. To eat here is to surf on wave after wave of umami flavours. Three meat dishes were sensationally good: long-smoked brisket served in a bao (soft bun) with tangy relishes; smoked pork ribs in a finger-licking pear sauce; chargrilled rib-eye (served rare as requested) with miso butter. Kimchi quesadillas were a surprisingly subtle starter, mild cheese in a crisp tortilla sauced with poblano cream. Pan-fried cauliflower came with a smoky mushroom purée. Salty, crunchy sweet potato fries (served with kimchee mayonnaise) were irresistible. The waves of flavour are incessant, but incessant in the most pleasurable way possible. There's a big communal table at the front and smaller tables, dimly lit, at the back. The decor i
Venue says: "Our lamb cutlets are a new addition to the menu - one of life's gastronomic pleasures."