River Cottage to the Core
Wed Oct 16, 8-9pm, C4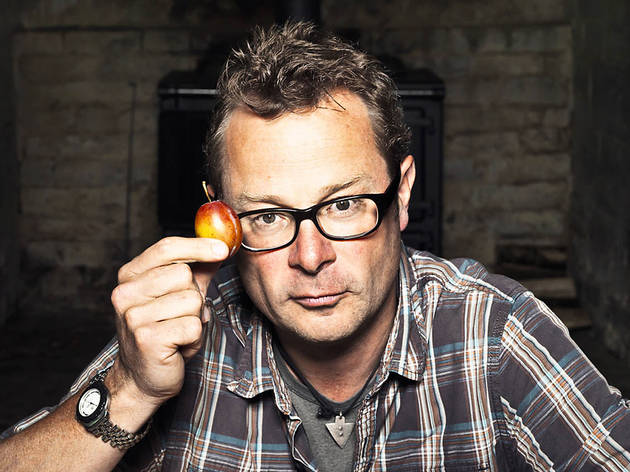 Episode one
There's a clue in the name of this new Hugh Fearnley-Whittingstall cookery series – yep, it's all about fruit. Hugh's gone gaga for gooseberries and all the other gorgeous fruits that grow so abundantly across Britain, and is here to share that enthusiasm and make us think about different, unexpected ways of using it. Cue re-inventing strawberries as a key ingredient in savoury dishes such as panzanella and cured sirloin steak salad, and marrying tart, sliced gooseberries with roasted pork loin or barbecued mackerel, fresh off the boat.

Hugh's amiable enough, and the recipes look tantalising, but surely the timing couldn't be more off? The only soft fruits still in season are raspberries and blackberries – neither of which are included in any of tonight's recipes – and it's getting a bit nippy for barbecuing. Still, if you're missing our recent glorious summer, this trip down memory lane back to those balmy days will be an enjoyable one, and all the recipes will be online so that next spring, when you can actually find the ingredients, you can try some of these sumptuous-looking inventions for yourself instead of having to make do with Hugh's unattainable food porn.
Sponsored listing
The London Loom
This weaving school in Haggerston comes from Francesca Kletz and Brooke Dennis, a duo who fell in love with freestyle weaving and decided to showcase why. Classes (Japanese and tapestry) last from between one and half hours to five hours, with materials included. 
Venue says: "Tapestry workshop, Thursday May 4! £55 - and you keep the loom!"
You might also like