Run
Thu Jul 18, 10-10.55pm, C4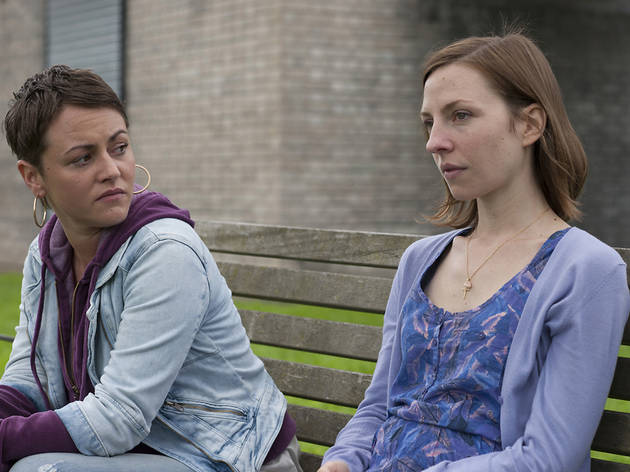 Episode four
This series defiantly reflects the other London. The one that doesn't get much of a look-in in the Evening Standard, or even Time Out. The one that isn't preoccupied with pop-ups or craft beer or upcycling. Accordingly, this four-parter from seriously promising first-time screenwriters Marlon Smith and Daniel Fajemisin-Duncan is proudly, righteously bleak: a compelling bulletin from the capital's margins.

Tonight's closing episode follows Polish drifter Kasia (Katharina Schüttler, excellent) as she deals with the death of her boyfriend and simultaneously discovers various bitter truths about his life. But can she escape his malign legacy and establish a foothold on her own? The answer is formulated via an arranged marriages scam, a strip club, the ever-looming spectre of male-on-female violence and a conclusion that is genuinely tense – 'Run'climactic metamorphosis into a decent thriller is another reason to keep watching. Superb.

Sponsored listing
Theo Randall at the InterContinental
Please note: Theo Randall at The InterContinental reopened in February 2016 following an interior refurbishment. The review below pertains to our visit in 2013. Eating & Drinking editors, Feb 2016. Since 2006, when Theo Randall, long-time head chef at the River Café, opened this eponymous restaurant its reputation (and Randall's media profile) has gone from strength to strength. The colourful, spacious dining room is high on comfort, if a little corporate, with cream leather, walnut wood and olive green shades. Service is caring and warm-hearted and the cooking, in our experience, is joyous. The carte is not cheap, featuring luxury produce such as Limousin veal and wild salmon. However, the set menu at lunch and early evening is not dumbed-down, and provides more than a glimpse of the kitchen's quality output. We were blown away by the subtle combination of smoked eel, golden and red beetroots and horseradish – the dish was simple yet every component sang. Then, a perfect risotto with sea bass, prawns, vongole and monkfish nudged the flavour dial northwards. Wood-roasted guinea fowl, stuffed with parma ham and mascarpone, and served with porcini and portobello mushrooms, brought memories of long sunny Tuscan holidays. Indeed every part of our meal (bread, zucchini fritti, coffee) evoked sighs of pleasure. Portions are generous too; we were so full we had to forgo the Amalfi lemon tart.  
Venue says: "Best Italian Restaurant of the Year from the London Restaurant Awards."
You might also like