Shoplife
Thu Aug 1, 9-10pm, BBC3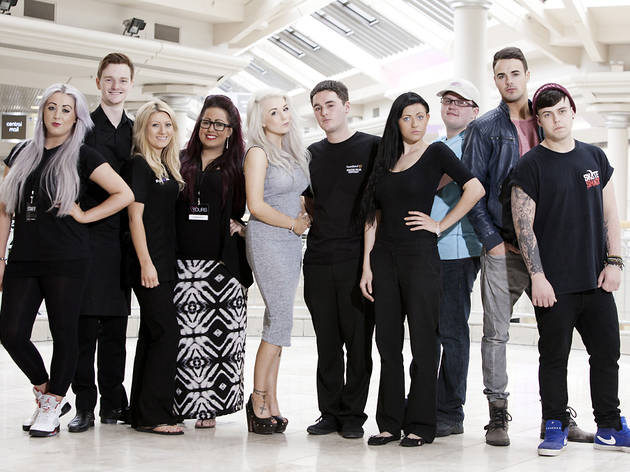 Series one, episode one
'They're young, they're Geordie and they work in retail!' There's a winner of a TV pitch for you. Hot on the heels of the excruciating but infuriatingly watchable 'The Call Centre' comes another show about the working lives of Britain's youngsters. Newcastle's Metrocentre is the biggest shopping mall in the country; by the looks of this, it's staffed by a reasonably likeable bunch of kids who repeatedly bump up against the fact that there's probably never been a worse time to be a young adult in recent British history but whose only real crime is the repeated and incorrect use of the word 'literally'.

Like most of BBC3's factual output, it's a blaringly busy watch – music fills every space, the editing feels hyperactive, a trajectory is imposed at all times and as many archetypes as possible (Barbie-girl, lad, flamboyant gay) are squeezed in. But it's not without interest, particularly in terms of the dodgy terms of employment facing youngsters today – the vile 'zero hours' contract raises its ugly head more than once. The suspicion remains that channels churn these kinds of programme out because they're cheap. But even so, we've seen worse.
Sponsored listing
Miki's Paradise
If you're after somewhere to stop for something sweet with a cuppa or a cooling beverage in north London, then consider heading to Holloway Road. There you'll find the light and airy milkshake and juice bar Miki's Paradise, with its cushioned benches and shabby chic decor. The more standard menu options include fruit smoothies, juices, teas and coffees, but the best reason for visiting is Miki's 'freakshakes'. These are jars of milkshake topped with all kinds of treats, including ice cream, pretzels, whole brownie squares, Oreos and ice cream cones. Sweet and savoury crepes are also on offer, as well as croissants and the brownie and shortbread toppers, which you can buy individually.
Venue says: "Visit Us @urban food fest shoreditch LAUNCHING Our Spring Edition Freakshake..This Saturday 24 th.!!!"