Something for Nothing
Tue Jun 18, 8-9pm, C4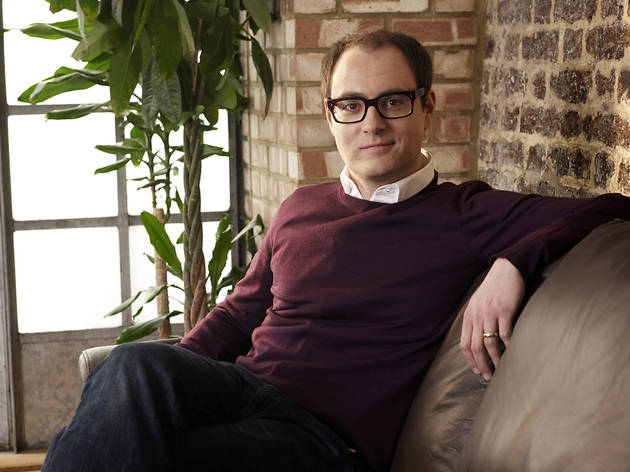 Series one, episode one
As well as a daft name, Harry Wallop also has 'a soft spot for luxury', but doesn't like paying for it. No, this isn't an hour-long shoplifting masterclass – it's a blagger's guide to having fun for free. But how much stuff can Harry blag? Plenty.

He gets a free haircut by putting himself at the mercy of a 17-year-old student. He gets free booze at an art gallery's private view, and free dinner at the soft launch of a new steakhouse. He also puts on a party in a church hall, and gets the venue for nothing by lying and saying that he's putting on a charitable event. Way to screw the system, Harry!

There are also a series of interludes with 'Harry's Heroes' – cost-cutting obsessives who've blagged entire weddings and thousands of pounds worth of cinema tickets. One woman reckons she's won over £300,000 worth of stuff by entering competitions, netting her everything from round-the-world trips to a pair of vibrating panties.

For the most part, it's genuinely useful, although some of Harry's blags can surely be attributed to PR power. Just you try strolling into a brewery without a film crew and see how much free beer you walk out with – a lot less than Harry's 140 pints, we bet.
Sponsored listing
Artesian
Although Artesian is tucked inside one of central London's elite hotels, it does its best to maintain a down-to-earth edge. It's a stunning room – epically tall ceilings, doric columns, blinging chandeliers, you get the picture – but you'll never feel out of place on the more casual side of smart-casual. That's probably down to friendly staff (on the smarter side of smart-casual, of course) who chicane around tables with complementary canapés. While there's people-watching to be done (there are a fair few media darlings propping up the bar), you've probably come for the cocktails. And with Alex Kratena – head bartender and a star of the drinks industry – crafting wacky drinks that come with their very own hashtag, there's certainly the wow factor. Cocktails demonstrate spectacular balance, even when using mad ingredients ('vodka, shochu, artichoke, coffee, yuzu, passion, coriander', runs one description). And presentation is taken to showstopping levels… although it probably should be at £18 per glass.
Venue says: "Now taking bookings for lunch with a choice of new dishes from soups, salads and sandwiches to burgers and a selection of lunch cocktails."
You might also like