Stand Up for the Week
Fri Nov 1, 11.05-11.55pm, C4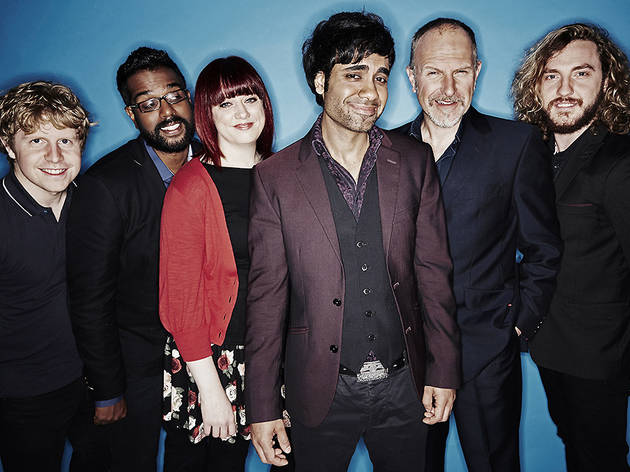 Series five, episode one
Almost by stealth, this vaguely satirical, topical stand-up showcase has made it to a fifth series. Functioning as a sort of halfway-house testing ground between 'Mock the Week' and 'Have I Got News for You', it's seen a surprisingly illustrious stream of light-entertainment talent pass through its doors. J

ack Whitehall, Kevin Bridges, Patrick Kielty and Rich Hall have all made appearances before moving on; this time Paul Chowdhry takes over hosting duties while regulars Seann Walsh and Josh Widdicombe are joined by newbies Simon Evans, Romesh Ranganathan and Angela Barnes in sticking the boot into the week's news. Decent post-pub fun, if you're in the market for that sort of thing.
Sponsored listing
Bike Shed Motorcycle Club
Just off the North Circular in Brent, the Ace Café is in its seventh decade serving up coffee, rolls and rock 'n' roll to the leather-clad faithful. It's the oldest biker bar in London. And the newest? Welcome to The Bike Shed: originally a blog and forum for custom bike nerds, now IRL and occupying two big railway arches right next to Shoreditch Town Hall. Alongside a shop selling biker bits and bobs (and a rockabilly barbershop) this Shed contains an upmarket cafe/bar/restaurant for bougie bikers and dedicated pedestrians alike. In fact, it's only the faint smell of engine oil and the choppers parked up outside that give the game away. With a wooden bar up one side and red leather booths down the other, The Bike Shed looks like any other trendy arch-based London eatery. Burgers, bangers and other biker caff staples share a menu with superfood salads and detox juices. There's an extensive breakfast/brunch selection, a long list of cocktails, and beers that range from Peroni to Beavertown, including non-alcoholic options for anyone actually on wheels. To drink after 8pm you need to either order food or become a member, which should keep the bikers safe from rowdy City boys. Both our burgers – one meat, one veggie – were accomplished and generous, piled high with onion rings and served in brioche buns with homemade gherkins and coleslaw. Crispy mushroom and polenta fritters made a great starter. Prices are decent for Shoreditch, and the portions are hefty enough to refuel e
Venue says: "Spread across four Victorian railway arches, we offer a great vibe, welcoming crowd and freshly prepared food from our open kitchen."