Stephen Fry: Out There
Mon Oct 14, 9-10pm, BBC2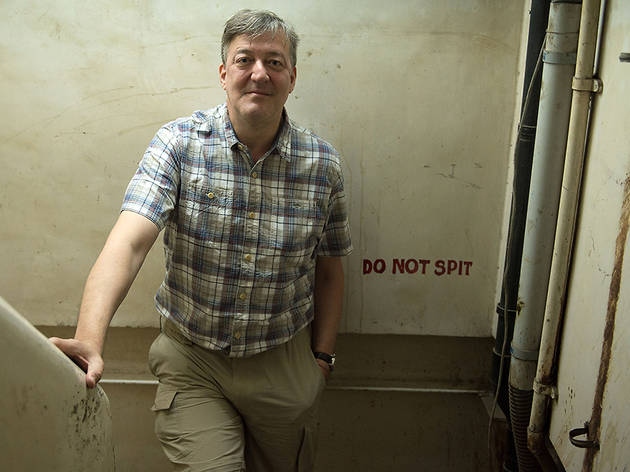 Episode one
We begin with a civil partnership in the UK. It's a sign of how far this country has come in terms of gay rights. But it's also tinged with sadness; the rest of this film sees Stephen Fry visiting Uganda, Hollywood and several points between. And along the way, he finds plenty of cause for concern.

His conversation with an aggressively homophobic pastor would be an absurdist comedy classic were its implications not so horrifying for gay Ugandans. There's more of the usual bilge from an American therapist who claims to be able to reverse or cure homosexuality. And, even at the heart of the American film industry, there's a man teaching gay performers to act straight for casting reasons. Thankfully, there's hope too; the people working in Uganda's Icebreakers clinic – which offers sexual health treatment to gay patients in defiance of the country's draconian laws – are bona fide heroes and it's great to see them recognised as such.

Modulating adroitly between impeccable politeness, probing logic and occasionally, outright scorn, Fry handles the assignments well – wish him luck because in the second episode, he's off to Russia.
Sponsored listing
Lady Chastity's Reserve, Hackney
This marvellously silly immersive team puzzle (a sort of cross between an escape game and the 'Mumsy' challenge in 'The Crystal Maze') has already spooked and amused many a team at its original venue in Battersea, but will now be challenging the people of Hackney from a dark corner of the People's Park Tavern.  It's from the Handmade Mysteries team that does this kind of thing at venues across London. They know what they're doing. Expect plenty of surreal slants to challenges that can be pretty, well, challenging, and don't be surprised to be surprised either - we're told the immersive elements can be pretty interesting.  They promise to let you out - or help you out - if you get really stuck but still, it might be best to bring some brains and leave your dumbass friends out of it. 
Venue says: "Venture through an hour of hilarious clue-solving as you and your team attempt to win Chastity's fabled aphrodisiac wine."