Stephen Fry: Out There
Mon Oct 14, 9-10pm, BBC2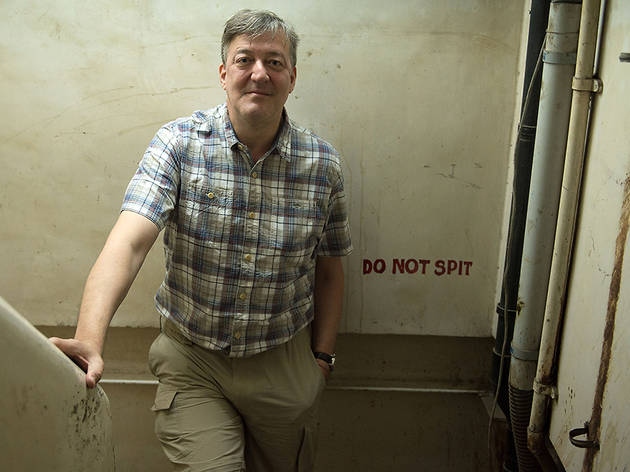 Episode one
We begin with a civil partnership in the UK. It's a sign of how far this country has come in terms of gay rights. But it's also tinged with sadness; the rest of this film sees Stephen Fry visiting Uganda, Hollywood and several points between. And along the way, he finds plenty of cause for concern.

His conversation with an aggressively homophobic pastor would be an absurdist comedy classic were its implications not so horrifying for gay Ugandans. There's more of the usual bilge from an American therapist who claims to be able to reverse or cure homosexuality. And, even at the heart of the American film industry, there's a man teaching gay performers to act straight for casting reasons. Thankfully, there's hope too; the people working in Uganda's Icebreakers clinic – which offers sexual health treatment to gay patients in defiance of the country's draconian laws – are bona fide heroes and it's great to see them recognised as such.

Modulating adroitly between impeccable politeness, probing logic and occasionally, outright scorn, Fry handles the assignments well – wish him luck because in the second episode, he's off to Russia.
Sponsored listing
Melabes
It's all about authentic Mediterranean cooking at this classy-looking Kensington High Street newcomer, with the focus firmly on speciality pittas that really do look like the real deal. Don't be surprised to be invited in for a free taster – these guys seem keen to get the word out.  Those pittas play host to a hefty range of toppings and fillings, from sea bass with preserved lemon, tzatziki, spicy tomato salad and rocket to shakshuka, chargrilled lamb with tahini, chicken schnitzel with houmous, and sabih – a pita wrapped snuggly around fired aubergine, potato, egg, tahini, tomato, parsley, pickled cucumber and red cabbage. Sides (all vegan) include chargrilled broccoli, houmous and roasted sweet potato. There's a solid selection of beer and wine available, as well as a range of homemade soft drops that include orange and carrot, ice tea and pomegranate and lemon. Keep an eye out for desserts, too – we've heard good things about their chocolate cake.
Venue says: "Stop by for authentic Mediterranean food made using the freshest ingredients."