Stephen Hawking: a Brief History of Mine
Sat Dec 7, 7.15-9pm, C4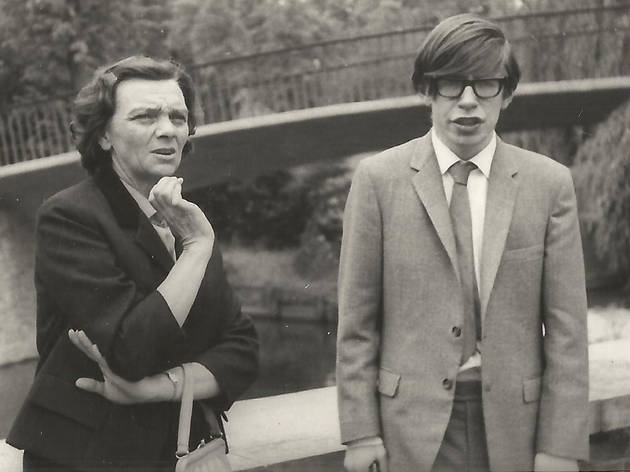 Stephen Hawking has reached the ripe old age of 71. Given that he was told he had two to three years to live back in his early twenties, this is incredible. Indeed, it is looking increasingly likely that this remarkable man might end up dying of old age.

Stephen Finnigan's feature-length documentary uses intimate archive footage – including Hawking home movies – and interviews with the people who know him best, to construct the story of a life that has proven unpredictable even in the face of ever-increasing physical limitations. It's not impossible that Hawking's condition might even have focused his formidable brain. 'I was forced to travel through the universe in my mind,' he remembers.

We end with his speech at the Paralympics opening ceremony, which was made impossibly moving by the knowledge that he has probably done more than anyone else to recalibrate our attitude to disabled people as not just equals in society but, in some cases, dauntingly high achievers.

Sponsored listing
Lobos Meat & Tapas
Borough Market is hardly lacking in decent places to eat, but it's also never been too rock 'n' roll in the way that Soho or parts of east London are. The new Spanish restaurant Lobos – a moodily lit lair with a banging soundtrack – gives it some edge. The dining room creates a sense of anticipation: Steppenwolf's 'Born to Be Wild' blares from the speakers, and there's a ground-floor bar serving sherry, cava, cocktails and wines from the decent all-Spanish list. Upstairs the main dining area is a narrow, dimly lit tunnel with intimate cubbies for couples, bare filament bulbs sticking out of the walls, and trains rumbling overhead. It seems fitting for a restaurant whose name translates as 'wolves'. The menu makes much of how the chefs use their instinct and acute senses to create dishes. Sadly, the plates we tried didn't dazzle. A mini-tortilla, snug in its cast-iron frying pan, was far too dry. Migas – a simple Spanish recipe for leftover bread, served with morsels of bacon or chorizo and a fried egg – arrived slightly congealed and chewy rather than crisp. Presa ibérica – a shoulder cut of the Spanish pig that's taking London by storm – was served sliced and disconcertingly rare, and bore none of the scars or flavour of the grill. We wished we'd plumped for the rib-eye steak with pan-fried foie gras, or perhaps the leg of Castilian milk-fed lamb, because fellow diners seemed perfectly content. 'The wolf will always be evil if we only listen to Little Red Riding Hood' rea
Venue says: "Sink your teeth into a carnivorous menu of meat and tapas beneath the railway arches leading into Borough Market."
You might also like