The Americans
Sat Jun 15, 10-10.50pm, ITV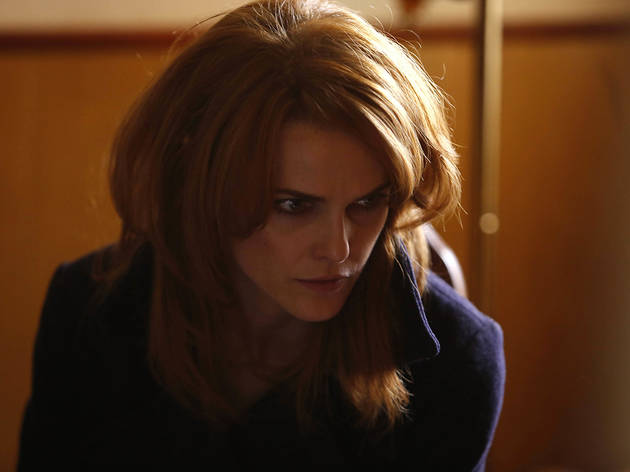 Series one, episode three
Reassuring evidence comes tonight that 'The Americans' isn't the sort of series to cast aside a fertile plotline: it transpires that Philip and Elizabeth's fallen comrade, Rob, had a secret wife and hidden life – but how much did she know, and could she be a threat?

Waters are muddied further when long-term collaborator Gregory is brought in and painfully exposes further fault lines in the Jennings marriage; and then there's the FBI's own mole and a new Soviet handler, both settling into their new roles with aplomb. It's another confidently directed, intricately written episode, with Keri Russell and Matthew Rhys crafting a partnership just about flawed enough to make you doubt its durability.

Although the intricate plotting, it has to be said, is more sophisticated than the politics: while the Cold War is a dirty war, most of the true brutality comes courtesy of the Soviets. But with its winning combination of brains and brawn, 'The Americans' is establishing itself as a genuine TV superpower.
Sponsored listing
Comptoir Gascon
The south-west of France, it would seem from Comptoir Gascon's menu, is not a good place to be a pig or a duck – or a vegetarian, for that matter. This bistro/deli, like its haute-cuisine big brother Club Gascon round the corner, specialises in the cuisine of Gascony: richer than Depardieu and earthier than Gainsbourg. The aforementioned porkers and quackers appear in various dishes – grilled duck hearts, crackling with duck egg, duck confit – while starters include the must-order 'piggy treats', a charcuterie board with saucisson, pâté, rillettes and slivers of cured tongue. Mains don't let up on the meat: there are several preparations of foie gras, rabbit and veal kidney (although cod with lavender-scented tomato compote was light and aromatic). Rustic, yes, but sophisticated too, and every dish comes with a bold whack of flavour. The wine list is exclusively focused on south-west France, meaning this is a great place to explore the area's native lesser-seen grapes, such as courbu or manseng. The oddly shaped space is stripped back to brick in that typical Farringdon way, but manages to be cosy and welcoming, especially in the evening when twinkling candles add a touch of romance.  
Venue says: "Every second Tuesday we are hosting 'Gascony Night', serving great French classics in Comptoir Gascon style - three course menu at £25pp."
You might also like