The Americans
Sat Jun 22, 9.45-10.40pm, ITV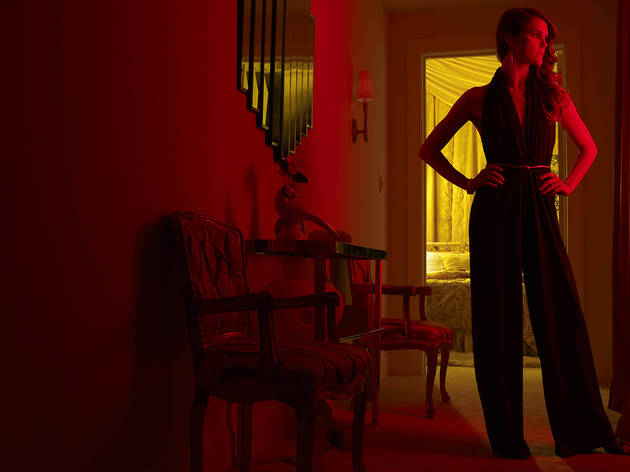 Series one, episode four
How close did John Hinckley's Jodie Foster obsession come to starting World War III? If any show can help us with this question, it's 'The Americans'. Tonight, Hinckley's pot shot at the Gipper has a whole bunch of terrifying ramifications for the Jennings family: according to their new handler, 'Operation Christopher' is about to be initiated and who knows where that might lead. Clearly, this incident has serious implications for the family on the other side of the street too…

We're hoping that the Jennings/Beeman interface doesn't become too neat – the messy ambiguity is a considerable part of the fun offered by this hugely engaging series. Either way, world events are causing cracks in domestic façades – for all the ideology, the personal battles are just as compelling. Good stuff again.
Sponsored listing
Tota
Tooting's on the up. Although the Antic group, with their three bars on Mitcham Road, appear to have cornered the market in shabby chic for aspirational Tooting folk, there's still plenty of room for other well-priced, mid-range places to eat. Tota has a contemporary design that looks like something out of a Livingetc shoot, with a menu that shifts according to the time of day: it serves breakfasts, light lunches, and a dinner menu with equal conviction. The dinner menu showcases grill dishes, such as slow-smoked pork ribs; ours were good, but served lukewarm. Perhaps the chefs were having trouble mastering the heat in the new kitchen, as a bavette steak wasn't so much rare (as requested) as raw in the centre. Other details were good: crisp, dry fries, and pert spring greens. The wine list is succinct, and the beers bottled – it's always great to see beers from Camden Town or Hogs Back Breweries on the list. Tota is a sharp-looking place, and once the front-of-house staff smiles don't feel quite so forced, this could give places like Antelope some competition.
Venue says: "Proudly serving great food and cocktails in a fun, friendly fashion since 2012, Tota is Tooting Broadway''s original destination restaurant."
You might also like