The Call Centre Christmas
Tue Dec 17, 9-10pm, BBC3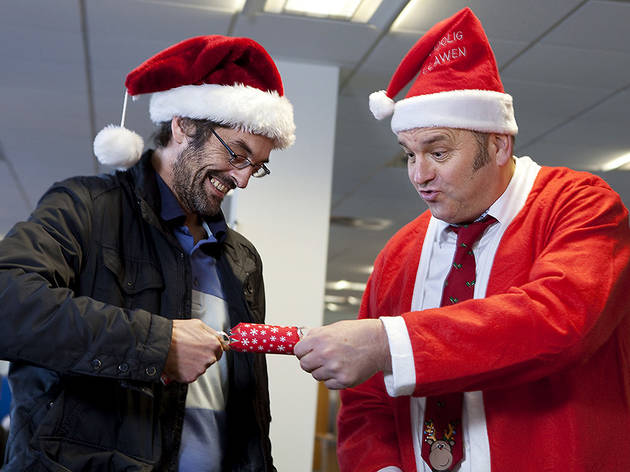 Dear old Nev is as Brent-ian as ever. 'I need these decorations up now!' he gibbers. 'Don't tell me you're busy!' Meanwhile, the preparations for the Christmas party ('chocolate fountains, snow machines…') gather pace and one poor sap is recruited to sing a solo carol to the pack of howling, dribbling drunks that will surely be populating the gathering within half an hour of the bar opening. Most intrigue, however, centres around the return of bad-tempered maverick and telesales genius Griff.

Relentless, shameless stuff that eventually bludgeons the viewer into reluctant compliance. Nev wants you to have fun and he'll be personally insulted if you refuse.
Sponsored listing
Boxpark
Refitted shipping containers plonked artfully underneath the elevated Shoreditch High Street Overground station make up this contemporary shopping and eating mall. Installed in late 2011, Boxpark is founded by Boxfresh entrepreneur Roger Wade who, with developers Hammerson and Ballymore, has filled the mall with labels like Dockers, Evisu and Nike, book publishers Phaidon and Scandinavian interiors brand Marimekko, and food and drink outfits Chop'd and Crussh – although the inclusion of Bukowski grill and café Foxcroft & Ginger promise a wider breadth of indie brands to come. Taking up a small corner of The Goodsyard, a 4.7 hectare site running alongside Bethnal Green Road, it seems Boxpark is the first of a series of developments on the former wasteland that could see up to 2000 new homes, office and retail space and leisure facilities.
You might also like