The Century that Wrote Itself
Wed Apr 10, 9-10pm, BBC4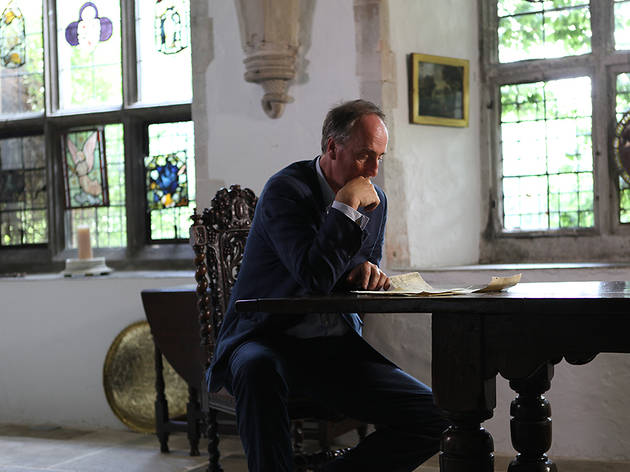 Series one, episode one
Writing, proclaims author and presenter Adam Nicolson, is 'the road to possibility'. And that particularly applied to the seventeenth century, when diarists and letter writers first became widespread and the voices of ordinary people began to be heard. Which is all very well on paper, but rendering these earnest epistolarians televisual is something of a challenge.

It's a challenge that Nicolson is eager to throw himself into however; during the course of tonight's episode (the first of three), he fashions a quill pen, tries to herd some sheep and speaks in church. Actually, the most affecting story is the one that needs least embellishment: that of Margaret Fell, a Quaker who landed in prison and successfully argued for clemency from the King himself.

Not quite the route map towards the revelatory birthing of a new era just yet, but we wouldn't bet against these tales carrying a real cumulative power.
Sponsored listing
500 Restaurant
The arrival of 500 (Cinquecento) in 2008 marked a miracle for what even the most charitable would describe as the scrappier end of the Holloway Road. The stylish bare-table decor combined with a chef from the Jamie Oliver stable ensured a waiting list of weeks. Our most recent visit yielded hits and a couple of near misses. The Tagliere 500 starter (to share) was a stunning cornucopia of textures and tastes – including crabmeat, delicately crunchy, deep-fried ravioli with mint, and melt-in-the-mouth mozzarella – while a main course of fresh ravioli with ricotta and nettles sang all the right notes. Scallops on broccoli purée were plump and tasty, but the purée itself wasn't concentrated enough to satisfy. And the restaurant's much-praised baked rabbit in marsala wine sauce was tender and moist – and slightly too salty. There remains much to justify the excitement that endures around this culinary oasis in N19. Next to the traditional tiramisu and gelati, poached rhubarb with a scoop of apple sorbet made a fine end to the meal (even if the sorbet was a little more frozen than anticipated). Service was brisk and friendly throughout.  
Venue says: "Come and try our 'tagliere 500', a large board with a little of all of our cold starters from the main menu. Big enough for two people!"