The Choir: Sing While You Work
Mon Nov 4, 9-10pm, BBC2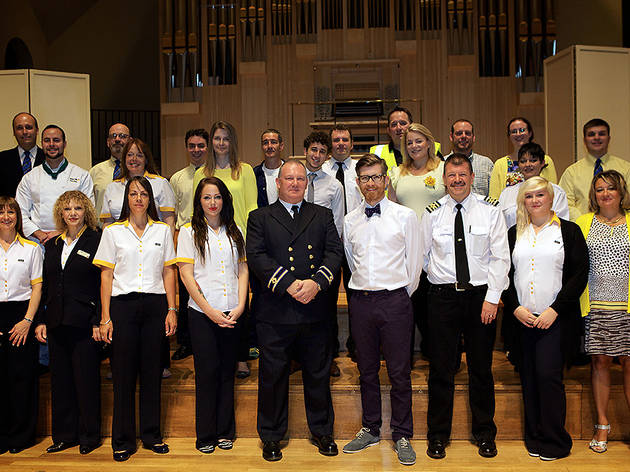 Series two, episode one
More of the same from Gareth Malone – but when that constitutes such effortlessly cheerful fare, repetition isn't really a problem. As this new series begins, Gareth's trying to give the gift of song to the staff of P&O ferries. This is a more divided company than most – the demarcations between land and sea and British and French seem to be guarded fairly jealously.

Remarkably, certain of Les Rosbifs have never ventured into Calais despite spending years doing the Channel crossing. Gareth's got this covered though – we always suspect a certain amount of smoke and mirrors underpinning the apparent ease with which he transmutes tone-deaf mumblers into confidently vigorous belters. But when he's making so many good points about community, mutual support and the importance of trying new things along the way, who really cares?
Sponsored listing
Lady Chastity's Reserve, Hackney
This marvellously silly immersive team puzzle (a sort of cross between an escape game and the 'Mumsy' challenge in 'The Crystal Maze') has already spooked and amused many a team at its original venue in Battersea, but will now be challenging the people of Hackney from a dark corner of the People's Park Tavern.  It's from the Handmade Mysteries team that does this kind of thing at venues across London. They know what they're doing. Expect plenty of surreal slants to challenges that can be pretty, well, challenging, and don't be surprised to be surprised either - we're told the immersive elements can be pretty interesting.  They promise to let you out - or help you out - if you get really stuck but still, it might be best to bring some brains and leave your dumbass friends out of it. 
Venue says: "Venture through an hour of hilarious clue-solving as you and your team attempt to win Chastity's fabled aphrodisiac wine."