The Crane Gang
Sun Sep 22, 8-9pm, BBC2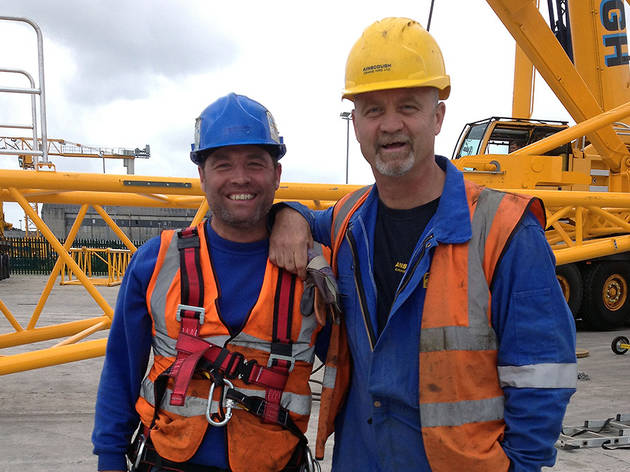 Episode one
We can't all be lion tamers or rocket scientists or maverick detectives. In fact, if we're honest, most people's jobs are pretty boring. All the same, from comparative exotica like 'Ice Road Truckers' to the social history of 'The London Markets' and the banal service-industry nightmare of 'The Call Centre', there's definitely been a move towards documenting our working lives on TV in recent years.

This latest effort verges on the humdrum: the blokes of Preston's Ainscough Crane Hire are affable enough company and their mighty rigs are undoubtedly impressive. But it's hard to escape the impression that once you've seen one delicate operation to right a derailed train you've seen them all. Oh, and this is a series – let's hope octane levels are cranked up next week, because otherwise this could be a long haul.
Sponsored listing
dim t London Bridge
dim T offers up an array of dim sum, and then some, from slow-cooked rendang to katsu curry. The London Bridge branch of this pan-Asian eatery is just around the corner from City Hall. From noodles and rice to specialities from across Asia, there's something to suit even the pickiest eaters, with wellbeing, gluten free and vegan options available. Check out sea bass and miso dim sum and end on a chocolate bento box, consisting of a brownie with vanilla ice cream.
Venue says: "30 percent off all food. May 15 and 16 2017. Excluding all other offers. Not valid on takeaway, set menus, kids menus or click and collect"