The Fantastic Mr Feynman
Sun May 12, 9.30-10.30pm, BBC2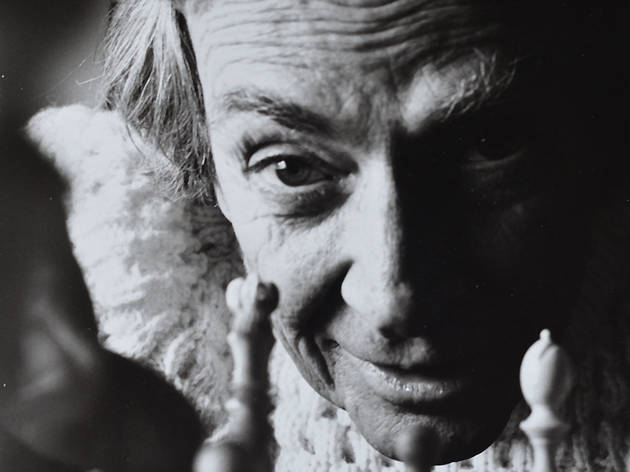 He appears to be a man whose peccadilloes were indulged thanks to his staggering intelligence and preternatural capacity for out-of-the-box problem solving. Perhaps this amiable documentary – co-produced with the Open University – might have been even better were its winsome, almost Wes Anderson-esque take on Feynman's life similarly underpinned with the odd dash of hard science.

Instead, Feynman comes across like everyone's Fantasy Jewish Uncle. Which is all very nice and warm and fuzzy, but it might have been interesting to have been given a peek at his day job as well as his Sunday afternoon persona. Interested parties might be better off with William Hurt-led biopic 'The Challenger' at 8pm, addressing Feynman's investigation into the 1986 shuttle disaster.
Sponsored listing
Lady Chastity's Reserve, Hackney
This marvellously silly immersive team puzzle (a sort of cross between an escape game and the 'Mumsy' challenge in 'The Crystal Maze') has already spooked and amused many a team at its original venue in Battersea, but will now be challenging the people of Hackney from a dark corner of the People's Park Tavern.  It's from the Handmade Mysteries team that does this kind of thing at venues across London. They know what they're doing. Expect plenty of surreal slants to challenges that can be pretty, well, challenging, and don't be surprised to be surprised either - we're told the immersive elements can be pretty interesting.  They promise to let you out - or help you out - if you get really stuck but still, it might be best to bring some brains and leave your dumbass friends out of it. 
Venue says: "Venture through an hour of hilarious clue-solving as you and your team attempt to win Chastity's fabled aphrodisiac wine."