The Genius of Turner: Painting the Industrial Revolution
Fri Apr 26, 9-10pm, BBC2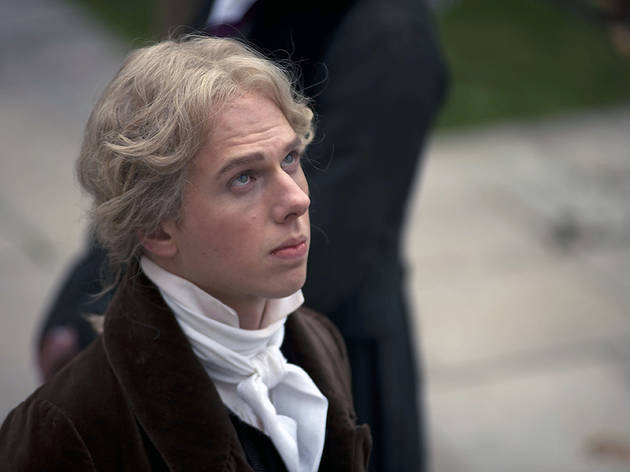 The son of a Covent Garden barber, Turner was short, 'uncouth' and with a pronounced cockney accent which he never lost. It's possible that not being out of the top drawer in the eyes of the aesthetic establishment is what gave the artist his appetite for the new.

Certainly, this doc ably shows Turner to have been a great champion of scientific and industrial developments as well as creating a whole new language of painting. It's wise for this programme to concentrate on this aspect of Turner's art: trying to examine his whole achievement is like trying to plumb the depths of one of his glaring suns.
Sponsored listing
The Square
An unassuming name, an unassuming interior, a nondescript entrance – but we're in Bruton Street here, one of the most refined streets in refined Mayfair (hell, the Queen was born at no.17). An unobtrusive streak runs through everything at this restaurant, where standards – from the luxe Ren products in the toilets to the spiderweb-delicate glassware – are sky-high, but there's nothing too avant-garde to startle the clientele. As a result, a meal here is one of suavity and established luxury. Not a bad thing: sometimes it's better to be cossetted than challenged. Our lunch started with translucent chicken jelly with peas and an airy pillow of goat's curd: a summery statement of intent. Dishes like the poured-at-table gazpacho with crayfish and sour cream ice-cream, or sea bream with courgette, razor clams and parmesan – both from the set menu – were accomplished and clearly labour-intensive works of complementary colours, flavours, textures and shapes. Staff were earnest rather than friendly; a chatty sommelier offered a note of personality, otherwise service is conducted with quiet industry and consideration. One for the classicists rather than the trendsetters, but still a seamless experience.  
Venue says: "Try our set lunch - £40 for three courses."