The Great Bear Stakeout
Wed Apr 24, 9-10pm, BBC2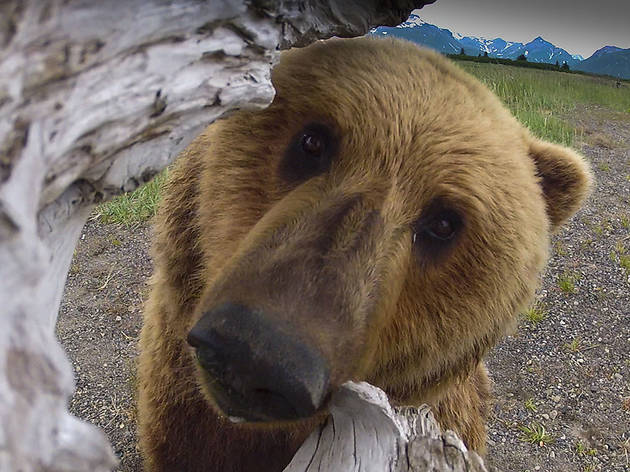 Series one, episode one
Deep in Alaska, a whole load of grizzly bears have woken up from hibernation, having not eaten for seven whole months. Enter a team of a team of cameramen and documentary filmmakers, who have come to live alongside the bears and observe them with, it is claimed, new techniques of filming the towering creatures.

This is first of two parts (concluding tomorrow) is an engaging, well-presented nature doc that follows the modern trend for acknowledging the presence of the crew without making them the focus. Anything with a Billy Connolly voiceover – as this does – comes with the risk that might he shout 'JOJOBA!' at an inappropriate moment. That aside, the Big Yin lends a warm and cuddlesome quality to his narration, as we follow (among others) a mother trying desperately to feed and fend for her young cub.
Sponsored listing
Pickled Fred
Lying just off Brick Lane, this low-lit restaurant-bar is one you'll be grateful to enter after running the gauntlet of curry-house hawkers. As you'd expect, Pickled Fred's fusion menu centres around pickled and preserved food, marked chiefly by North African, Middle Eastern and Asian influences. Think soy, harissa and chermoula: the sort of fiery, punchy flavours that hold their own between rounds of drinks. (Management have probably noted the resounding success of nearby Hopscotch, which delivers a fabulous menu along similar lines.) Sadly, the grub didn't quite live up to the flavours promised. While a plate of tiger prawns was nice and garlicky, the harissa-marinated octopus was chewy and little else. The same applied to a slightly chalky plate of roasted cauliflower doused in tahini. Nay matter. Service was cheerful and swift, and contributed to a cosy atmosphere, while the cocktails weren't to be scoffed at, the tangy Bamboo Shoot – a mix of gin, manzanilla sherry and pear liquor – in particular. Don't go to this place for a big meal; opt for nibbles and focus on the drinks list instead. It could result in a whole different kind of pickledness.
Venue says: "Get £5 cocktails and 20% off food between 5-7pm Tuesday to Sunday! Also introducing Flatbread Tuesdays – any flatbread and cocktail for £10!"