The Great British Year
Wed Oct 9, 9-10pm, BBC1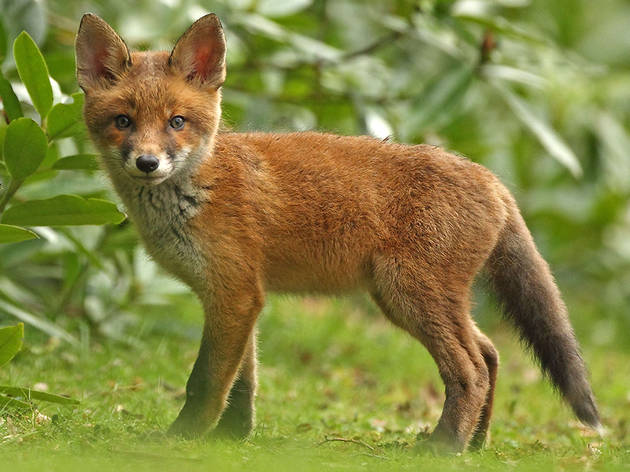 Episode two
If imitation is the sincerest form of flattery, David Attenborough's head must currently resemble a giant blushing beetroot. Stylistically at least, this four-part series charting the natural phenomena that accompanies the changing of the seasons (this week: spring) is hugely indebted to the octogenarian documentary maker, with more slow-motion and time-lapse footage than you can shake a stoat at. It's even got that ten-minute 'making of' bit at the end that nobody bothers watching.

Unfortunately, as quaintly charming as it is, the substance doesn't quite match up. The bit about the short-lived mayflies, for example, has been done a thousand times before, while shots of caterpillars munching on oak leaves and blooming daffodils are straight out of your GCSE biology teacher's VHS collection. There's a little bit of warts 'n' all Darwinian grit in there (if you've never seen a seagull neck a duckling, brace yourself), but for the most part this feels like the sort of thing you could set an episode of 'Songs of Praise' to.
Sponsored listing
Mamounia Lounge Knightsbridge
An Arabic restaurant and bar situated on the popular Brompton Road, just a short stroll from landmarks such as the Natural History Museum, V&A and Harrods. Deep purples and reds surround the venue to give the vibe of a shisha lounge, which is what Mamounia is. The Middle Eastern menu features traditional Moroccan and Lebanese dishes, with plenty of charcoal-grilled meats, including spiced lamb kafta tagine and chicken couscous. Baklava tops the dessert menu, plus mahalabia (rose water and vanilla pudding) and pastilla (filo pastry filled with strawberries and mixed nuts). At this Knightsbridge branch visitors can also sit down to a Middle Eastern afternoon tea, featuring briout, sambousek, mahalabia, baklava, halloumi sandwiches and more.
Venue says: "Serving authentic Lebanese and Moroccan cuisine in Knightsbrdge. Try our halal Middle Eastern afternoon tea or indoor electronic shisha!"