The Great British Year
Wed Oct 9, 9-10pm, BBC1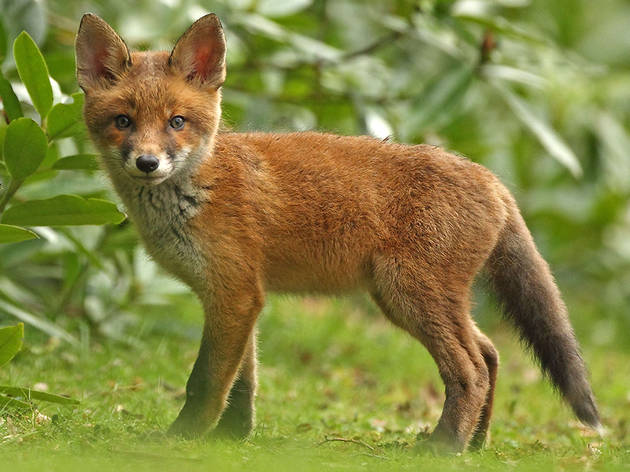 Episode two
If imitation is the sincerest form of flattery, David Attenborough's head must currently resemble a giant blushing beetroot. Stylistically at least, this four-part series charting the natural phenomena that accompanies the changing of the seasons (this week: spring) is hugely indebted to the octogenarian documentary maker, with more slow-motion and time-lapse footage than you can shake a stoat at. It's even got that ten-minute 'making of' bit at the end that nobody bothers watching.

Unfortunately, as quaintly charming as it is, the substance doesn't quite match up. The bit about the short-lived mayflies, for example, has been done a thousand times before, while shots of caterpillars munching on oak leaves and blooming daffodils are straight out of your GCSE biology teacher's VHS collection. There's a little bit of warts 'n' all Darwinian grit in there (if you've never seen a seagull neck a duckling, brace yourself), but for the most part this feels like the sort of thing you could set an episode of 'Songs of Praise' to.
Sponsored listing
Marco Pierre White Steakhouse
This Islington steakhouse, located at the DoubleTree by Hilton, comes from one-time enfant terrible of the British culinary landscape, Marco Pierre White. It's one of a number of UK restaurants bearing his name.   The main menu here focuses on steak, with fillets, sirloins, rib-eyes, T-bones and chateaubriands sourced from the Campbell Brothers butchers, and served with triple-cooked chips, grilled tomato and onion rings. Sauces to accompany include bordelaise butter, garlic butter, peppercorn sauce, wild mushroom sauce and béarnaise.  Outside of the steaks the menu offers French onion soup with gruyère and croutons, brandade of smoked mackerel, salmon steak with pomme frites, and a macaroni of wild mushrooms, poached egg, olive oil and crystal salt.  Afternoon tea also features, as well as set menus and special offers. 
Venue says: "Three course dinner for £25. Choose three courses for just £25! Available all week, 5.30-10.30pm."
You might also like