The Greatest Shows on Earth
Mon Jun 17, 10-11.05pm, C4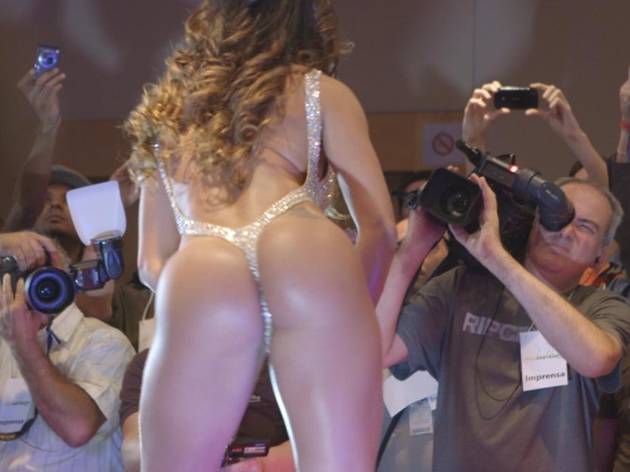 Episode one
It's been an awfully long time since Daisy Donovan first broke through on C4's '11 O'Clock Show'. Though the show is best remembered for introducing us to Ricky Gervais and Sacha Baron Cohen, it also launched Donovan's career – based on a rather pleasing schtick of acting respectable and wicked, like the head girl of a prep school who was also the biggest bully.

In the first of this new four-part series, she pitches herself as a telly addict on a mission – aiming to understand the soul of a country through its programming. It's an enjoyable, conscientious and at times hysterical extension of the trusted 'foreign-telly-is-bonkers' format that kept Chris Tarrant and Clive James on ITV's Sunday schedule for years. Here, as with her other experiential shows like 'Daisy Daisy', Donovan goes out to the countries and gets involved.

With Brazil the subject of this opening episode, she provides a subtle but stinging feminist counterpart to something called 'Miss Boom Boom' (essentially a prime-time competition to find Brazil's sexiest lady-bum) and leads us in open-jawed response 'Na Mira' – a brutal and bloody real-life crime show.
Sponsored listing
Hot Pot
The only thing on Hot Pot's menu is hot pot (keeping things simple with that name, then) – a communal Chinese dish that's basically a big, Asian fondue. Of sorts. Here's how it works: there's a hotplate welded to the centre of your table, and on that hotplate you place a pot, and in that pot you pour a broth, and in that broth you cook all manner of meat, fish and veg. It's fun. There's the option of two broths in one pot (via a clever dividing contraption), so I kicked off with a fiery tom yum base. Tiger prawns came out best – cooked to perfection, they were wonderfully juicy, with a lovely lemongrass flavour emanating from the liquid. The meat didn't fare so well though – my marinated beef and pork quickly looked and tasted grizzled. Another disappointment was the second broth, a thin, cheap-tasting chicken soup that tainted everything it touched. Hot Pot ain't cheap, either – everything you dip is priced separately and it does rack up. The whole experience of sloshing everything in and fishing it back out again is very enjoyable though – and didn't someone rich once say you can't put a price on fun?
Venue says: "We are open all day. As well as 5 different types of Hot Pot we also serve a range of roasted and BBQ meats, dim sum and spicy Thai salads."
You might also like