The Greatest Shows on Earth
Mon Jun 17, 10-11.05pm, C4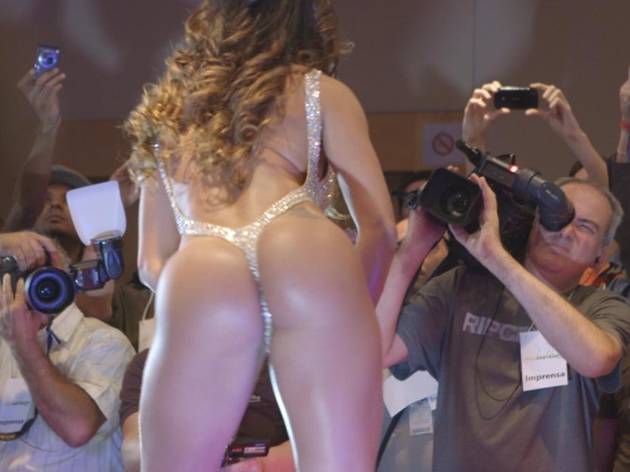 Episode one
It's been an awfully long time since Daisy Donovan first broke through on C4's '11 O'Clock Show'. Though the show is best remembered for introducing us to Ricky Gervais and Sacha Baron Cohen, it also launched Donovan's career – based on a rather pleasing schtick of acting respectable and wicked, like the head girl of a prep school who was also the biggest bully.

In the first of this new four-part series, she pitches herself as a telly addict on a mission – aiming to understand the soul of a country through its programming. It's an enjoyable, conscientious and at times hysterical extension of the trusted 'foreign-telly-is-bonkers' format that kept Chris Tarrant and Clive James on ITV's Sunday schedule for years. Here, as with her other experiential shows like 'Daisy Daisy', Donovan goes out to the countries and gets involved.

With Brazil the subject of this opening episode, she provides a subtle but stinging feminist counterpart to something called 'Miss Boom Boom' (essentially a prime-time competition to find Brazil's sexiest lady-bum) and leads us in open-jawed response 'Na Mira' – a brutal and bloody real-life crime show.
Sponsored listing
Tad
At first glance, the modestly named Tad seems indistinguishable from any other mid-range Turkish restaurant. Chefs standing in smoke flip meat on the grill, generic pictures of plants hang from the walls, and the tellies are tuned into nothing more exciting than whatever happens to be on ITV1. But the quality – and somewhat daunting enormity – of the food ensures customers keep coming back for more. The mezze starter for one could comfortably feed two, the chicken shish kebabs are perfectly chargrilled, and the Iskender kebab, a lamb doner slathered in hot tomato sauce and cold yoghurt, is an indulgent feast. Prices are reasonable and we're happy to see underrated Turkish wines on the menu - it's just a shame the waiting staff are a 'tad' grumpy.
You might also like