The High Art of the Low Countries
Thu Apr 4, 9-10pm, BBC4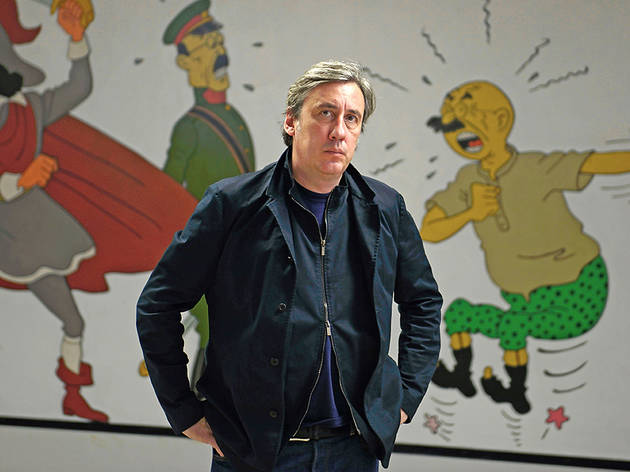 Episode one
The last few months should have convinced any doubters that northern Europe, in climate and temperament, is a world removed from the Mediterranean, so it seems a good time to look at the artistic achievements of the Low Countries.

In this first of three parts, Andrew Graham-Dixon examines the explosions of creativity in the fifteenth and sixteenth centuries, as artists like Jan Van Eyck, Brueghel and Bosch took the new technology of oil paint and used it to create highly detailed, idiosyncratic worlds of the imagination, where heaven, hell and the often grim realities of everyday life co-existed on one plane.

It's great stuff: the works are portals into a mindset both familiar and bizarrely remote. AGD doesn't have to do a lot, and if there's a sense sometimes that he's rather soft-pedalling on his Dutch bike, it's only because art this assured is quite eloquent enough.
Sponsored listing
Vintage Vauxhall Monthly Market
Based in the former HQ of the London Fire Brigade in Vauxhall, this vintage market fills the cavernous space on the second Sunday of every month. Up to 60 traders set up shop with a variety of retro furniture, fashion, lighting, textiles, jewellery, vinyl, accessories, kitchenware, silverware, toys, artwork and more. Get kitsch bits for outdoors from Abbey Garden Furniture, beautfiul books from Simon Ellis, and pick up some ever-so-popular midcentury pieces from Mid Century Modern Collection.