The High Art of the Low Countries
Thu Apr 4, 9-10pm, BBC4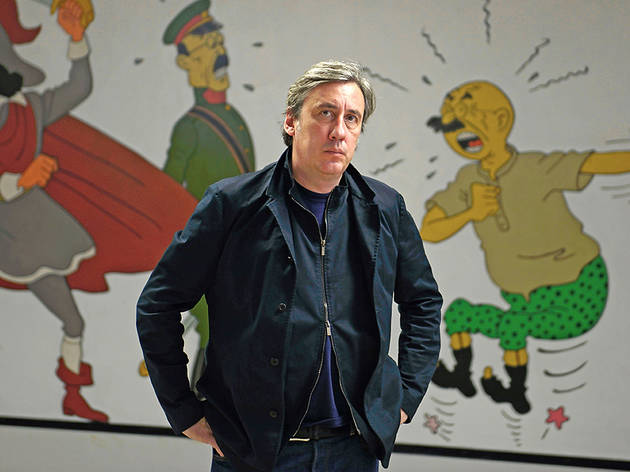 Episode one
The last few months should have convinced any doubters that northern Europe, in climate and temperament, is a world removed from the Mediterranean, so it seems a good time to look at the artistic achievements of the Low Countries.

In this first of three parts, Andrew Graham-Dixon examines the explosions of creativity in the fifteenth and sixteenth centuries, as artists like Jan Van Eyck, Brueghel and Bosch took the new technology of oil paint and used it to create highly detailed, idiosyncratic worlds of the imagination, where heaven, hell and the often grim realities of everyday life co-existed on one plane.

It's great stuff: the works are portals into a mindset both familiar and bizarrely remote. AGD doesn't have to do a lot, and if there's a sense sometimes that he's rather soft-pedalling on his Dutch bike, it's only because art this assured is quite eloquent enough.
Sponsored listing
Barshu
The distance north of Shaftesbury Avenue, though only 20 metres, is important. Barshu (the original of a Sichuan quartet along with Ba Shan, Baozi Inn and newcomer Baiwei) is distinct from Chinatown's mostly Cantonese restaurants in looks and pricing, as well as cuisine. The dark wooden ground floor is brightened by red lanterns and partitioned by a beautifully carved screen; upstairs is similarly woody. Despite such rusticity, you could spend extravagantly here – though there are ways to lessen the bill. Order tea (£2 per person) rather than wine (the cheapest bottle is £21.90). You'll need to slake your thirst to counteract the fiery, numbing and sour flavours that characterise western Chinese cookery. The menu holds much interest, listing the likes of pea jelly, prairie tripe, and stir-fried chicken gizzards with pickled chilli – each dish is depicted. To start, order from the 'Chengdu street snacks' section, rather than the pricey appetisers; sweet-potato noodles in hot and sour sauce was a filling bowlful of noodle soup, chilli oil and numbing peppercorns, for just £4. Main courses of fish-fragrant pork slivers (a pleasing textural mix including wood-ear fungus and crunchy bamboo shoot) and stir-fried long beans, chopped small and well-paired with minced pork, also hold delight. Drawbacks? Many dishes are hot and oily, so order steamed rice and (expensive) plain vegetables for balance. Service could be sharper too, but Barshu nevertheless remains London's prime expone
Venue says: "Enjoy a 20% discount at Barshu simply share a photo on Facebook or Instagram. See www.barshurestaurant.co.uk for details. T&Cs apply."