The Joy of Logic
Tue Dec 3, 9-10pm, BBC4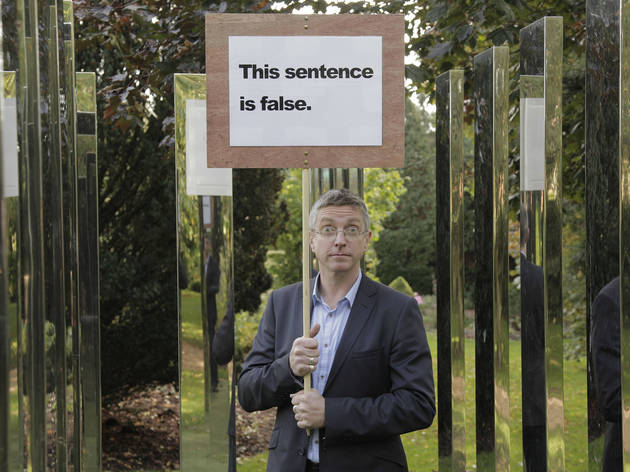 The only problem is that logic is really, really hard. So while the basic concepts are relatively easy to grasp, the more advanced aspects require a degree of mathematical or logical nous that's unattainable for most mortals. It's a shame, because while it's possible to eventually wrap your head around the fact that 'this sentence is false' is a paradox, trying to even vaguely understand how Bertrand Russell used 360 pages of logic in 'Principia Mathematica' to prove that 1+1 = 2 feels like a futile exercise.

The result is largely interesting, but has a frustrating tendency to oscillate between insightful information and impenetrable titbits (you can only blankly nod your head at Kurt Godel's proofs that some mathematical truths are unprovable). Still, by the end of the hour, it's impossible to deny the impact that logic has had on human progress.
Sponsored listing
Kanada-Ya
The almost constant queue outside the original Kanada-Ya in Covent Garden, gives a hint as to how well these guys know their way around a ramen. This second branch, in Soho, should theoretically make getting your lips on one a little easier. But don't count on it.  Here, as at the original, the speciality is tonkotsu ramen, with a broth made from pork bones simmered for 18 hours. The 'original' adds hand-pulled noodles (cooked to order: extra firm, firm, regular or soft), chashu pork, wood ear mushroom, nori and spring onion. You can also add more noodles, ma-yu (a charred black garlic sauce), karamiso (a spicy red miso paste), extra nori or a hanjuku egg.  The Haymarket branch extends the ramen offer with a broth made from corn-fed chicken bones, another with a porcini truffle paste and a vegetarian option made with a broth made from porcini and soya milk. Karaage, gyoza and korokke also feature. 
Venue says: "Looking for a delicious vegetarian dinner this evening? Then try our new and ever-so wholesome vegetarian-ramen!"