The Making of Merkel with Andrew Marr
Sat Sep 21, 8-9pm, BBC2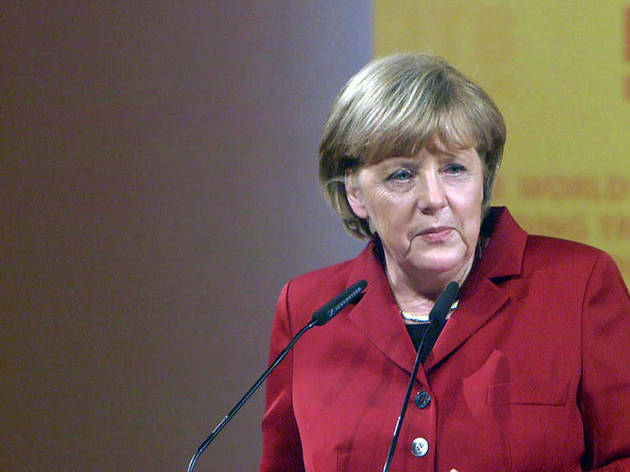 But there's plenty about this timely documentary which feels slightly unexpected. Even ten years ago, the primacy of the woman once nicknamed 'the grey mouse' would have seemed unlikely. But, as Andrew Marr demonstrates, there's been a steely, even machiavellian streak apparent throughout her career. And it's led to a situation where Marr can reasonably describe her as 'mattering more to our future than 95 percent of British politicians'.

This film follows her evolution from the Red side of the Berlin wall, via a detour into quantum chemistry to her current position as 'an unlikely political colossus'. Like Margaret Thatcher, she's often benefitted from being underestimated; unlike our own iron lady, she's generally welcomed constructive compromise. A crucial early twenty-first-century story, engagingly told – it's good to see Andrew Marr back to doing what he does best.
Sponsored listing
We Built This City
London souvenir shops have never been cool. They're usually the home of sharp-elbowed tourists, barging their way through aisles of wind-up London buses, unofficial royal memorabilia and Lil' Wayne vests. Until now... We Built This City is the kind of gift shop you're happy to take your cousins to when they come to visit. After a successful stint in a pop-up venue, it's returned to Carnaby for the long haul, selling a selection of curated pieces from London artists inspired by the city around them. Red, white and blue are banned. Artists regularly drop in for live sessions, and you'll find art and design workshops in store, too. East London artist Camille Walala has even given the shop a super cool graphic look both inside and out. Put down the Kate and Wills tea towel, drop the Harry Styles mask and give We Built This City a go. 
Venue says: "London-inspired gifts, souvenirs and artwork curated by 250+ artists, designers and makers. Find us at Carnaby Street and online."