The Men Who Made Us Thin
Thu Aug 29, 9-10pm, BBC2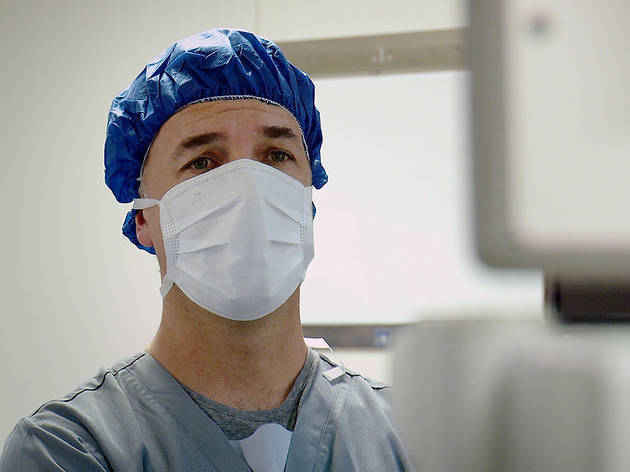 Episode four
Early last month Yasiin Bey (aka Mos Def) put out a video on The Guardian's website. The five-minute clip demonstrates force-feeding techniques used at Guantanamo Bay, and it's a pretty harrowing watch as the orange jumpsuited rapper is strapped to a chair and has a feeding tube forced up his nose. At the beginning of this final episode of 'The Men Who Made Us Thin', Jacques Peretti visits a Harley Street doctor who administers the KE Diet. For 350 quid a pop, you get basically the same treatment without the bondage.

The dissonance between the health and food industry reaches a head tonight as Peretti delves into the economic forces behind the soft drinks that keep us chubby, with unsettling echoes of Big Tobacco in the 1980s. Peretti has been an entertaining presence throughout this series, which has amused even as it astonished with its revelations of the degree to which people are willing to buy into their own delusions.
Sponsored listing
Rum Kitchen Brixton
The Rum Kitchen crew are cranking up the Caribbean heat at this third site on Brixton's Coldharbour Lane. Rum, unsurprisingly, is the star attraction – there are enough choices to sink a pirate ship – and it's best tried out in one of their original cocktails as listed in miniature booklets. Booth seats to the rear allow visitors to explore jerk chicken dishes, rotis and curries to a blaring dancehall soundtrack. Various events take place here, too, typically involving DJs or live acts playing anything from soul to soca.
Venue says: "Life at Rum Kitchen; Happy Hour Cocktails, Jerk Fried Chicken Burger, Rum Chronicles Guest and Wings Wednesdays!"