The Mimic
Wed Apr 3, 10-10.35pm, C4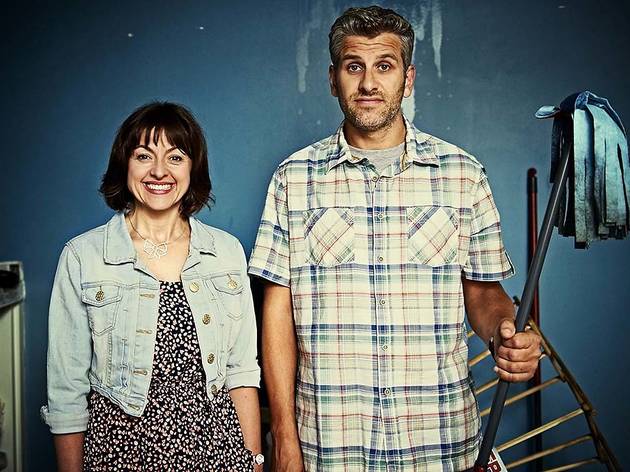 Series one, episode four
Finally, Martin's hit paydirt. Well, kind of. Steven has sorted him out with some work voicing Satnav commands – however, a day of intoning 'turn left at the roundabout' in the voice of Barack Obama leads to a gentle meltdown. Martin's array of voices aren't just impressions – there's something genuinely confused and schizophrenic about him and this gives 'The Mimic' its heft. When Martin's wig-out goes viral, it's apparent that, while everyone else is excited, he's vaguely ashamed.

Elsewhere, Neil's artistic bent is revealed, Jean deals with an inevitable dumping and Dione's reasons for encouraging Steven to get to know his dad become clear – this last development will have to be handled carefully if the show isn't to descend into Coldplay montages, group hugs and emotional manipulation. Still, thanks to the nicely observed writing and excellent performances, 'The Mimic' continues to sustain itself pretty well.
Sponsored listing
Burger & Lobster Knightsbridge
This Knightsbridge branch of Burger & Lobster can be found on the fifth floor of Harvey Nichols flagship department store. Born from the minds of four schoolmates on a rooftop in London, this restaurant chain grew from a pop-up in a Mayfair boozer to ten branches London-wide, and more to boot around the the world. In case the name isn't enough of a hint, these guys specialise in lobsters and burgers. It might come across gimmicky, but ignore that initial impression because if you're after good lobster, you'd be hard pressed to find it at better value for money than here. You can get a lobster (boiled, grilled or in a brioche roll with mayo) with a substantial salad and french fries for £23-£31, depending on how you have it and which branch you're in. For a smaller budget, the beef burgers will set you back £16.
Venue says: "Simply the best burger and lobster in town. See our Facebook page for the latest news and updates."
You might also like