The Plane That Saved Britain
Sun Jul 21, 8-9pm, C4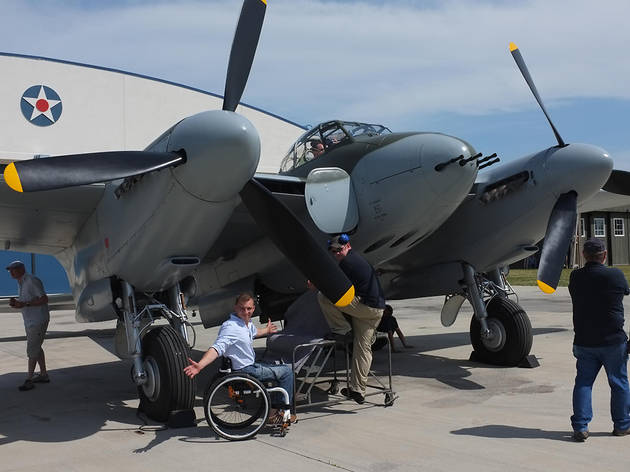 Former Royal Marine Commando and pilot Arthur Williams is an enthusiastic presenter for this documentary about the Mosquito, the aircraft he believes saved Britain in World War II. After presenting the Paralympics on C4, this is clearly his chance to indulge in his pet subject. Williams can barely contain his glee as he marvels over a Mosquito and interviews veterans who recall its power, including an ex-pilot who joins him for a test flight and a spot of reminiscing. 'If it'd been any other aeroplane, I wouldn't have been here,' says one with conviction.

You can imagine Williams's delight when he gets to fly in a Mosquito thanks to an American man who's restored one, although it's not an experience without trepidation. Archive footage is plentiful, both of the Mosquito in action and being constructed (part of its secret was being made of plywood, apparently). Aviation fans will enjoy and, even if Spitfire enthusiasts may contest some of Williams's points, they're sure to find it interesting.

Sponsored listing
Simmons Soho
This Bateman Street bar comes from a group with bars all across town. Its nine London venues take in King's Cross, Camden, Fulham, Tower Bridge and Chelsea, amongst others. The Soho branch keeps to the brand's mismatched look – think plenty of chintz, more than a little neon, a SNES in the corner and kids' toys dotted around. It's the setting for sharing cocktails served in teapots, wines and a range of beers from Meantime, Samuel Adams, Badger and Brewdog. Keep an ear out for DJs every Thursday, friday and Saturday, and generous happy hours that go from 3-8pm, Sunday to Friday.
You might also like