The Politician's Husband
Thu May 2, 9-10pm, BBC2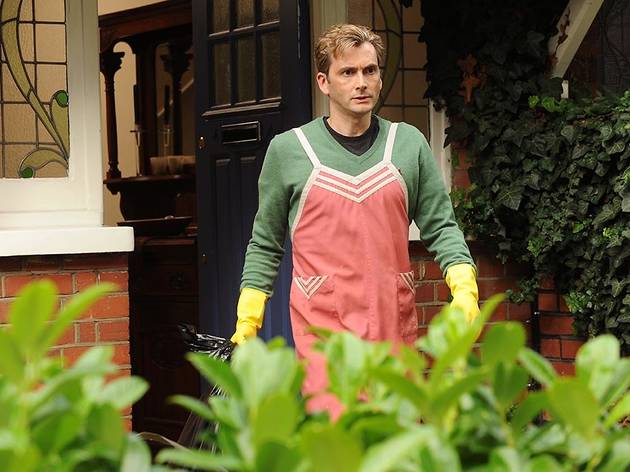 Episode two
After his public humiliation, David Tennant's wounded MP Aiden Hoynes tries to re-establish control over Freya, his rising-star wife (Emily Watson), in new, unpleasant ways: by tweeting anonymously, inveigling his way on to a key parliamentary committee and committing a profoundly shocking rape. But might Freya prove equal to his plotting, especially as she draws closer to Aiden's assassin-in-chief, Bruce (Ed Stoppard)?

There's more than a hint of 'House of Cards' about all this, with Westminster depicted as a den of vipers, explicit links made between political and sexual potency and a treatment bordering on camp. Paula Milne's script, however, can be brutally unsubtle, spelling things out through assorted proxies, from Roger Allam's grandee to Sylvestra Le Touzel's journalist. And the son with Asperger's feels like too much – a transparent attempt to humanise two political animals.

That said, it's good, dirty fun and you'll probably want to know how it ends next week. But 'The Politician's Husband' is neither as smart nor as compelling as it thinks it is – or, given the talent involved, as it ought to be.
Sponsored listing
Heirloom
Heirloom makes a more convincing case for a United Kingdom than most politicians. It hoists the flag for modern British cooking by plating up heritage vegetables, succulent rare-breed meats and Cornish fish, serving them with British craft beers and Old World wines. It's a smart-looking upmarket spot that's softened by a pubby-style bar, chunky wooden tables and friendly service. On our Sunday lunch visit, classic roasts were the order of the day, and included the likes of Old Spot pork, Belted Galloway beef and braised Blackface lamb. These were all cooked just-so and served with meaty gravy, splinter-crisp spuds, mile-high Yorkshires and the sauciest own-made accompaniments such tart apple and zingy mint sauces or peppery horseradish cream. It's Brit-tastic cooking all the way. A la carte choices might include roast monkfish partnered with sea-salty samphire and Jersey cream-enriched mash, or smoked gammon hock with duck egg and sucrine lettuce. The rollcall of heritage produce includes novelties such as prickly cucumber or stubby atlas carrots. Puddings read like something from Enid Blyton – treacle loaf with raspberries and Jersey cream, or plum trifle steeped in port-like Maury – though the Famous Five would have had adventures of a different order after a dalliance with Maury.