Heads up! We're working hard to be accurate – but these are unusual times, so please always check before heading out.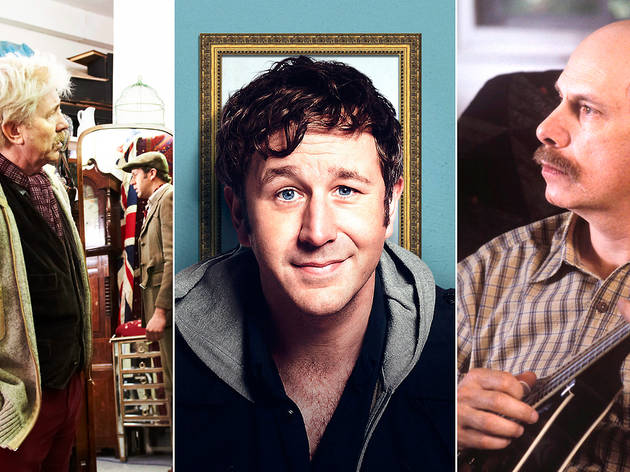 The roots of Christopher Guest's 'Family Tree'
The creator of 'This Is Spinal Tap' and general, all-round comedy genius has finally written a TV show. The writers and cast tell us what to expect
Christopher Guest is the writer and creator of 'Family Tree'
'I began by looking in boxes I'd been given when my dad died. "Family Tree" is fictional, but I guess there are parallels in finding things in my family that are left turns and surprises. Chris O'Dowd's character, Tom, inherits this box from his great aunt.
'There's no script and nothing for an actor to read when they come in. I chat with them for half an hour and I get a sense of them. I can't explain what I'm looking for, I just make a decision based on that. And Chris was perfect – funny, smart and loose. But it was a leap of faith, as it was with Tom Bennett: they're just ridiculously funny together. They play the opposite ends of the spectrum in terms of their intelligence and energies.
'I don't watch television. I don't know why but this comes as a shock to people and they're actually offended in some way. Some reporter asked "Was this a movie you couldn't get made?" I found that incredibly rude. We thought this was perfect for TV, because it lays out this potentially never-ending search. There's no way it would be finished. I mean, it would end when people said "Please don't do this any more…"'
'Family Tree' starts Tuesday July 16, 10pm, BBC2.
'Mr Pfister is the owner of the antiques shop which Tom lives above. He's a sort of father figure. Me and Chris [Guest] write by just joking around. When we first started, the return was ridiculously low: we'd get one usable idea for every seven hours or something. For Mr Pfister, I asked him what was the least funny accent – the one that no one uses in comedy. We decided it was South African. So I'm playing a South African, for no other reason than it's the least funny accent.
'Chris and I grew very interested in history. It's fun for us to go into these different areas like the world of theatre in the '30s or the world of farming. Even though we have a story arc through the series, each time we can go into a new world with our characters. We wrote detailed character studies, and then each scene is mapped out, lines suggested, jokes suggested.
'It's very story-heavy, which is unusual: there's a lot of detective work in genealogy, so I thought it could be kind of a comedy procedural. Chris is in it less than me – I'm trying to talk him into doing more. He's very focused on what he needs, and wastes very little time. He lets people play.'
'Family Tree' starts Tuesday July 16, 10pm, BBC2.Chris O'Dowd plays Tom Chadwick in 'Family Tree'
'Tom's had a tough time. His girlfriend's left him and he's lost his job. He discovers a box of goodies left by a relative he can't remember meeting. It piques his interest and he goes looking into his roots. It's a distraction from the mundane and from crying alone in the bath.
'I found Christopher Guest very intimidating, because I'm such a fan. I remember him saying to me "A lot of the work is about listening." I was going "Yeah, yeah." And he said "Listening without feeling like you have to say 'yeah' all the time" – which I thought was very comical. Improv is really just about being exactly in the moment. There's no point being intimidated by it.
'I've been surprised by how un-punchliney it is. Sometimes I don't feel like we're even trying to be funny. Maybe it just isn't funny! I wish I could tell you that I know for certain that won't be the case, but I really don't! As a student, I lived in the kind of digs where we had "
This Is Spinal Tap
" on in the background all the time. I have loads of favourite "…Tap" scenes, but I love the detailed stuff, like when they're doing an interview and they both have STDs on their mouth and nobody ever mentions it.'
'Family Tree' starts Tuesday July 16, 10pm, BBC2.Nina Conti plays Bea Chadwick in 'Family Tree'
'Bea is what I would be if I were to invite the monkey [from her ventriloquist performances] into my everyday life and use it as an emotional crutch. He's on all the time and able to say all the things in social situations that I really shouldn't. But it goes deeper than that, because Bea has been with him since a childhood trauma and he's never gone away. When I was first approaching the role, I was thinking: I know who the monkey is, but who is Bea? She must be so socially inept. And then I realised: Actually, no – I can just play me! I like it when there's a bit of a disturbing surprise!
'I'm a big fan of Christopher Guest, but who isn't? He has an inner circle of actors, but you don't feel excluded because they're incredibly giving and gracious. I feel privileged. In my first scene with Michael McKean, I remember listening to it and having a total panic attack. I was thinking: My God, if this is the standard we're dealing with… I was a rabbit in headlights. Christopher came in after take one and said "I don't think you spoke, did you?" But I forgot! I was just watching it!'
'Family Tree' starts Tuesday July 16, 10pm, BBC2.Tom Bennett plays Pete Stupples in 'Family Tree'
'Pete's a sort of loveable prick. He's a bit of a dick, but he stops short of being a twat. He's the sort of bloke who looks at "The Only Way Is Essex" and says "I wanna look like that." He's Tom's best mate and along for the ride. Pete's not overly worried about his own genealogy. For him, it's a jolly. He's like a dog. As long as he's fed and watered, and someone takes him out for a walk every so often, he loves it.
'Christopher Guest was the first person to do improvisation on film well, because he cast well. I'd seen all of his films before I'd ever met him, and he's my heroes' hero, never mind my hero. But the flipside of that is that, while it is intimidating, you can trust in the fact Christopher Guest – the godfather of improv – has entrusted it to you.
'Also, it plays into my hands that Pete's an idiot. I don't need to know stuff, and I can get words wrong. If they want Pete to tell a joke, I can start to tell a joke and get it wrong. Because these are all things that were written into the character to start with.'
'Family Tree' starts Tuesday July 16, 10pm, BBC2.
Read more about 'Family Tree'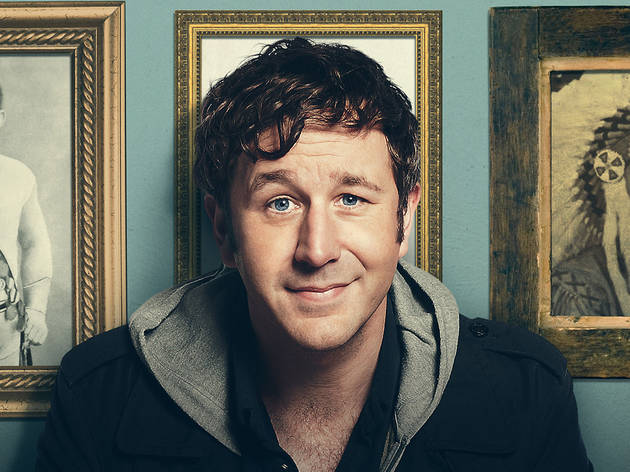 This feels like a very new venture for Guest. Not only is 'Family Tree' his first TV project, but it's more plot-heavy and open-ended than his film work: the box of family treasures given to laconic lost soul Tom Chadwick (Chris O'Dowd) could be the passport to as much digression, misadventure and silliness as Guest and the cast fancy, as Tom follows his familial trail through Britain and America.
Even if this opening episode feels slightly low-key, it seems reasonable to assume that we're in safe comedic hands.
See our review of 'Family Tree'