Heads up! We're working hard to be accurate – but these are unusual times, so please always check before heading out.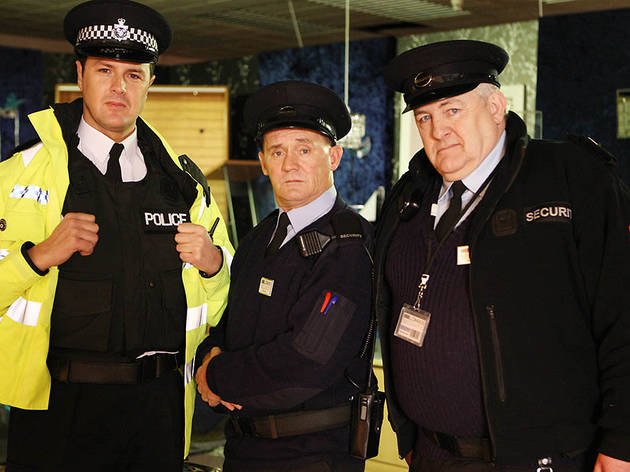 The Security Men
Fri Apr 12, 9-10pm, ITV


Bobby Ball and Brendan 'Mrs Brown's Boys' O'Carroll cast their star-wattage over a tale of four slack-arsed shopping-centre security bumblers who, after getting caught napping on the job, decide to rewind the CCTV tapes and recreate a daring jewel theft to make themselves look like have-a-go heroes. If the plot is rickety, the dialogue should rightly be condemned. The rootsy, conversationalist northern humour that made Aherne's 'The Royle Family' so bizarrely sublime has entirely deserted her here. In its place are a barrage of unwarranted F-bombs and endless, charmless references to the range and variety of Ball's wife's vaginal piercings.

The odd moment of seemingly unintentional Lynch-ian weirdness occasionally snags your attention – such as the foursome watching an Amir Khan fight on the TV while the soundtrack swells to the strains of 'Strangers in the Night' and Ball moonwalks across the floor of Dixons – but otherwise, it's a lazy, messy hour of Chuckle Brother pratfalling and needless swears.