The South Bank Show: Brit Art – Painting is Back
Thu May 23, 9.30-10.30pm, Sky Arts 1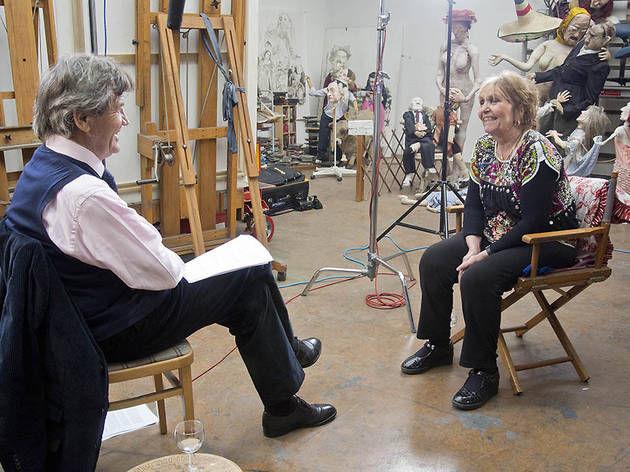 Series two, episode six
Memo to Tracey Emin: Unless you suddenly mutate into some sort of Margate Caravaggio, Brian Sewell is never going to like you. So stick to your guns. We know you think you can paint. But we only know your name because of all the other stuff. This documentary makes an assertion, but hardly resolves it conclusively – possibly because the claim is slightly simplistic in the first place.

Painting never really went away and the presence here of the likes of Paula Rego and Peter Doig suggests that it's always been bubbling under. All the same, the new enthusiasm for the form from the likes of Emin and Damien Hirst feels somewhat reminiscent of the ageing rock fan who respects the canon and overvalues the technical brilliance of Eric Clapton guitar solos. Besides, as this film once again confirms, Hirst's paintings are irretrievably rubbish.
Sponsored listing
Chi Kitchen
Debenhams and Asian cuisine aren't words that are usually synonymous with each other, but when it comes to the department store's Oxford Circus branch they are. Located on the ground floor, Chi Kitchen offers diners a culinary exploration of South East Asia in surroundings inspired by the elements (marble, timber and leather abound). The kitchen is headed by the winner of 2014's 'MasterChef', Ping Coombes, who has put together a menu of Thai, Chinese, Malaysian, Japanese, Vietnamese and Korean food. Indigenous dishes include char kway teow (fried flat Malaysian noodles), prawn dim sum and robata barbecue, with the addition of Alaskan crab or Chilean sea bass. Visitors can also get breakfast here until 11am, including kaya (coconut jam) on toast and matcha granola, as well as some Western options. Drinks range from smoothies and juices to coffees and teas of the hot, cold and bubble variety.
Venue says: "Lead by 2014 Masterchef Winner, Chi Kitchen offering all day dining from Breakfast through to dinner with a mouthwatering Pan-Asian dishes"