The Story of the Jews
Sun Sep 15, 9-10pm, BBC2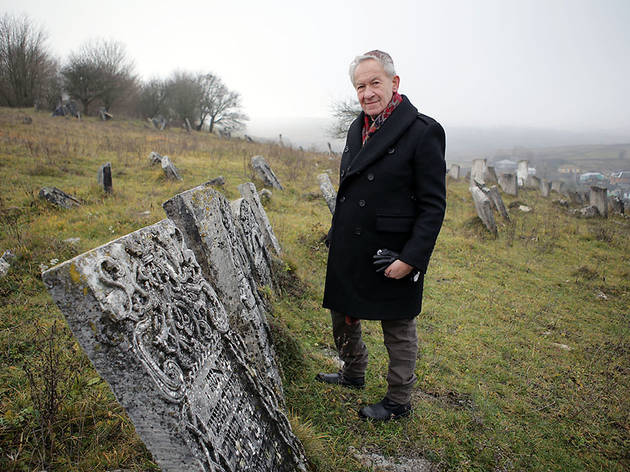 Episode three
Historian Simon Schama continues to chart the story of the Jews in the third part of this enlightening and impassioned five-episode series. This time, he homes in on their experience during the nineteenth century – a tumultuous 100 years for the Jews. As the 1800s began, Jews were exiled and persecuted, inward looking and closed off, and failing to integrate with the European people they lived among.

Philosopher Moses Mendelssohn was one of the first Jews to attempt conciliation and, though the change he inspired was initially slow, it gathered pace as the century progressed and as renowned Jewish artists (including composer Giacomo Meyerbeer) helped the Jews become accepted in genteel society.

As Schama laments, this unexpected improvement was short-lived and, as the episode draws to a close, we leave the Jews once more facing a torrent of anti-semitic feeling. It's a fairly relentless tale, but Schama delivers it with the verve and spirit of a true storyteller, making 'The Story of the Jews' an edifying and entertaining experience.
Sponsored listing
Burger & Lobster Threadneedle Street
This City branch of Burger & Lobster has its lobster tank on view, so you can see what you'll be eating, if you're into that kind of thing. Alternatively you can watch the bartenders whip you up a fancy cocktail from the comfort of a barstool, or sit down to a more private meal at your own table. Born from the minds of four schoolmates on a rooftop in London, this restaurant chain grew from a pop-up in a Mayfair boozer to ten branches London-wide, and more to boot around the the world. In case the name isn't enough of a hint, these guys specialise in lobsters and burgers. It might come across gimmicky, but ignore that initial impression because if you're after good lobster, you'd be hard pressed to find it at better value for money than here. You can get a lobster (boiled, grilled or in a brioche roll with mayo) with a substantial salad and french fries for £23-£36, depending on how you have it and which branch you're in. For a smaller budget, the beef burgers will set you back £16.
Venue says: "Simply the best burger and lobster in town. See our Facebook page for the latest news and updates."
You might also like